Details
WINTER / SPRING TRYOUT 2022
Thursday, January 6th
8U / 2nd – 14U/ 8th from 6:00 pm – 7:30 pm
Seasons
Winter / Spring Season '22
January – April 2022. Players must commit for the full 4-month season.
Teams
Our Anaheim Youth Club teams serve girls in 2nd – 8th grade (8U – 14U).
Practice
Our team rosters below will provide all the team practice times.
Tournaments
Our club teams will play in two competitive tournaments per month. They can be local or travel events.
Features
Features of our Anaheim Youth Club Team include professional coaching, travel for elite events, and player developmental report cards at the end of the season.
New Player
All new players must complete the following two forms before participating.
Testimonials
"We just wanted to let you know how happy we are with coach KJ. He has been inspirational for our daughter. She has grown as a player so much in the past year working with him. We wanted you to know that he has definitely made a big impact on her and the other girls. I would have never imagined a coach could have such great control of a group of teenagers without yelling and losing his cool."

– Parent
Coach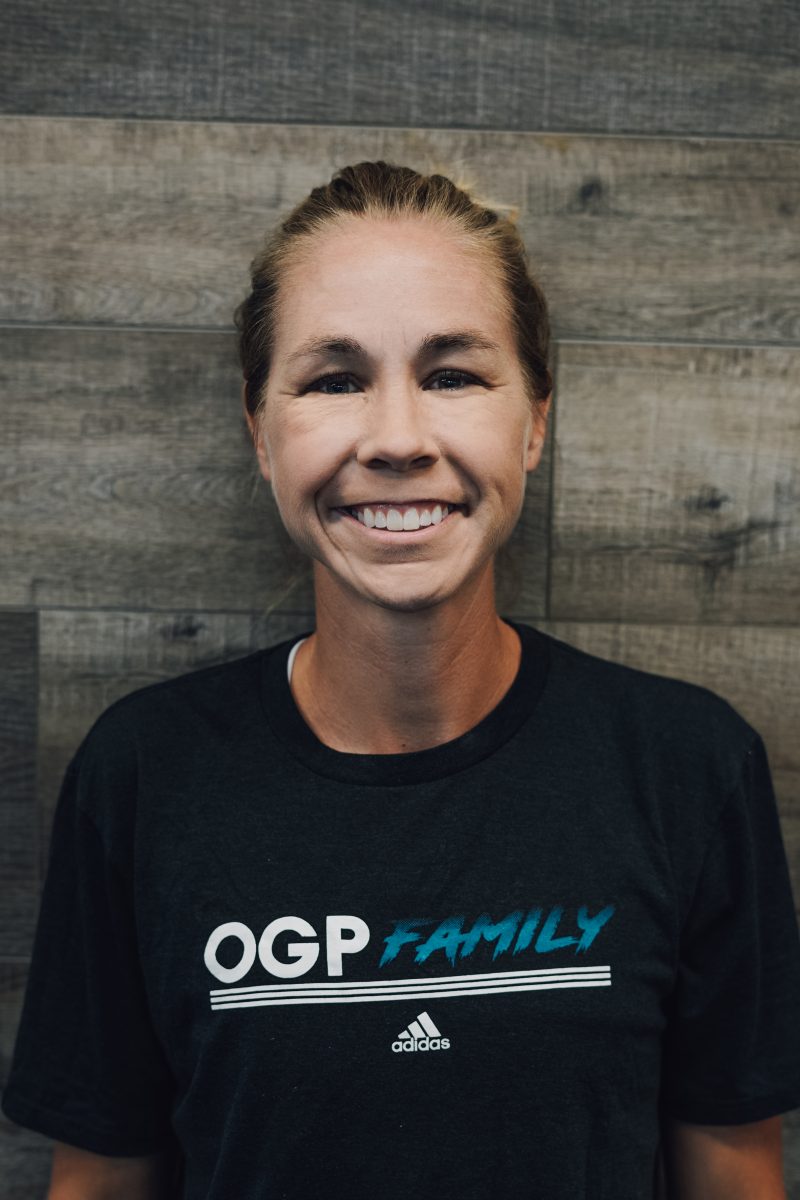 Rosters
10U/4th Grade Girls Black
Coach Karman Hsu
Practice Tuesday / Thursday 6:00-7:30PM
Rosters

Brielle Colin
Aleiah Estevez
Sierra Ransom
June Wooley
Olivia Min
Samarah Bennett
Jesslyn Hsu
Oliva Shigamora
Mihi Grandi
Schedule

| | | |
| --- | --- | --- |
| DATE | TOURNAMENT | LOCATION |
| January 15th | Top Ballers League | Brea Olinda High School |
| January 15-17 | Queens of Cali | Ladera Sports Center |
| January 22nd | Top Ballers League | Brea Olinda High School |
| January 22-23 | Tip-Off Jamboree | The Map Sports Facility |
| January 29th | Top Ballers League Playoffs | Brea Olinda High School |
| February 5th | Top Ballers League Playoffs | Brea Olinda High School |
| February 12-13 | All Stars Got Game | The Map Sports Facility |
| February 19-21 | President's Day Classic | Open Gym Premier |
| March 12-13 | County Battle | Ladera Sports Center |
| March 26-27 | March Madness | Open Gym Premier |
| April 2-3 | Championship | Open Gym Premier/Momentous |


---
10U/4th Grade Girls Blue
Coach Kelsi Walker
Practice Tuesday / Thursday 6:00-7:30PM
Rosters

Laney Gregg
Jordynn Lee
Meera Hack
Kyla Jolliffe
Kenza Wang
Kyla Jolliffe
Bella Afif
Elizabeth Shigamora
Jordynn Lee
Schedule

| | | |
| --- | --- | --- |
| DATE | TOURNAMENT | LOCATION |
| January 8th | Top Ballers League | Brea Olinda High School |
| January 22nd | Top Ballers League | El Rancho Charter School & Brea Olinda High School |
| January 29th | Top Ballers League Playoffs | Brea Olinda High School |
| February 5th | Top Ballers League Playoffs | Brea Olinda High School |
| February 12-13 | All Stars Got Game | The Map Sports Facility |
| March 12-13 | County Battle | Ladera Sports Center |
| April 2-3 | Championship | Open Gym Premier/Momentous |
| April 9-10 | Kyree Brown Classic | The Map Sports Facility |
---
12U/6th Grade Girls Black
Coach Kylie Pulsifer
Practice Monday / Wednesday 6:00-7:30 PM
Rosters

Alexis Chang
Mikenna Pailma
Kaiya Wang
Maya Carper-Espinoza
Jaida Derants
Leica Huang
Lucy Tirado
Sarina Haque
Schedule

| | | |
| --- | --- | --- |
| DATE | TOURNAMENT | LOCATION |
| January 8th | Top Ballers League | El Rancho Charter School |
| January 15th | Top Ballers League | Brea Olinda High School |
| January 15-17 | Queens of Cali | Ladera Sports Center |
| January 22-23 | Tip-Off Jamboree | The Map Sports Facility |
| January 29th | Top Ballers League Playoffs | Brea Olinda High School |
| February 5th | Top Ballers League Playoffs | Brea Olinda High School |
| February 12-13 | All Stars Got Game | The Map Sports Facility |
| February 19-21 | President's Day Classic | Open Gym Premier |
| March 12-13 | County Battle | Ladera Sports Center |
| March 26-27 | March Madness | Open Gym Premier |
| April 2-3 | Championship | Open Gym Premier/Momentous |
---
13U/8th Grade Girls Black
Coach Camryn Kiernan
Practice Monday / Wednesday 6:00-7:30 PM
Rosters

Ruhee Bhayani
Zaara Solorzano
Maya Gandhi
Sanaya Patel
Makayla Pailma
Raina Patel
Bella Lathiya
Lauren Wolfe
Claire Shim
Schedule

| | | |
| --- | --- | --- |
| DATE | TOURNAMENT | LOCATION |
| January 22-23 | Tip-Off Jamboree | The Map Sports Facility |
| February 12-13 | All Stars Got Game | The Map Sports Facility |
| February 19-21 | President's Day Classic | Open Gym Premier |
| March 12-13 | County Battle | Ladera Sports Center |
| March 26-27 | March Madness | Open Gym Premier |
| April 2-3 | Championship | Open Gym Premier/Momentous |
| April 9-10 | Kyree Brown Classic | The Map Sports Facility |
14U/8th Grade Girls Black
Coach Michaela Vanderklugt
Practice Monday / Wednesday 6:00-7:30 PM
Rosters

Sawyer Blumenkranz
Aubriana Salem
Elizabeth McAveney
Theresa Montes
Aleah McGregor
Elise Randolph
Alana White
Olivia Talion
Cameron Kim
Schedule

| | | |
| --- | --- | --- |
| January 22-23 | Tip-Off Jamboree | The Map Sports Facility |
| February 12-13 | All Stars Got Game | The Map Sports Facility |
| February 19-21 | President's Day Classic | Open Gym Premier |
| March 12-13 | County Battle | Ladera Sports Center |
| March 26-27 | March Madness | Open Gym Premier |
| April 2-3 | Championship | Open Gym Premier/Momentous |
| April 9-10 | Kyree Brown Classic | The Map Sports Facility |
---