Details
WINTER/SPRING TRYOUT 2023
Tuesday, January 3rd

Thursday, January 5th
Seasons
Winter/Spring Season '23
January – April 2023. Players must commit for the full 4-month season.
Location
Newbury Park Adventist Academy, Newbury Park
Practice
Practice Times Tuesdays and Thursdays 6:00 – 7:30 PM
Tournaments
Two competitive tournaments per month
Features
Professional coaching
Player development report cards
Specific teams will travel for elite tournaments
New Player
All new players must complete the following two forms before participating.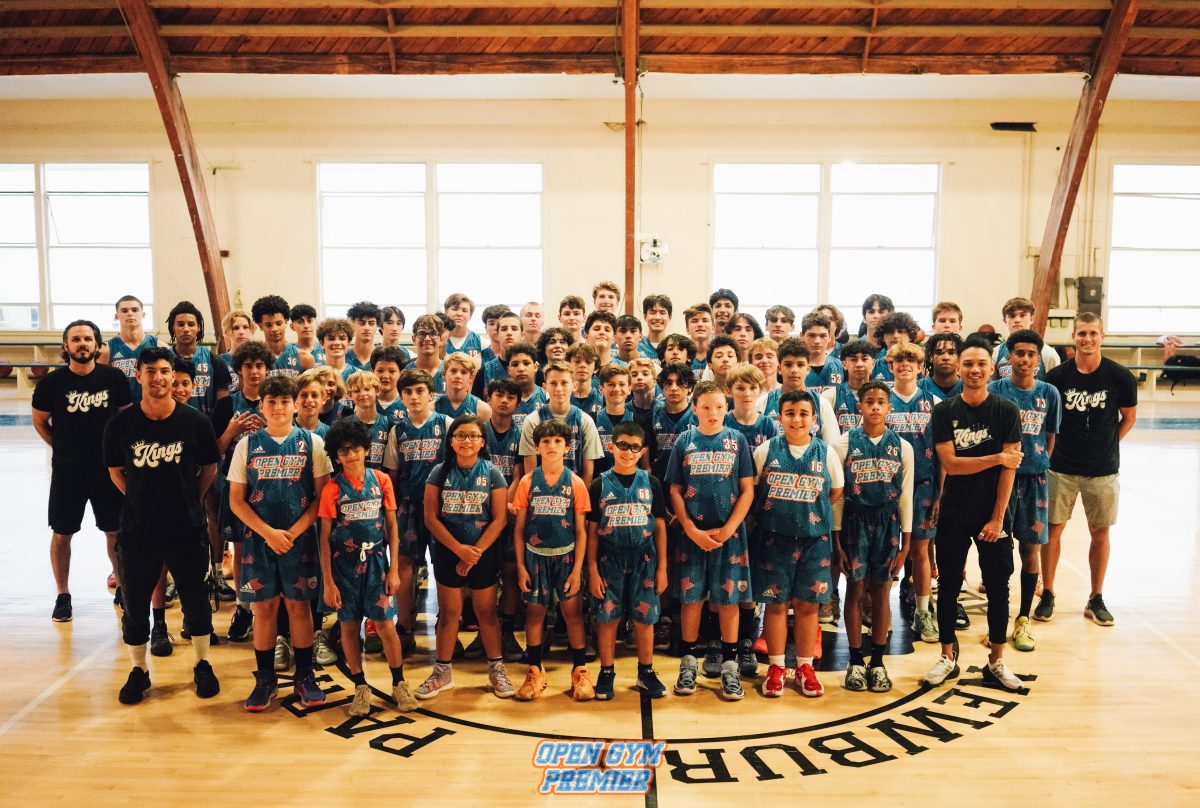 We were fortunate to learn of the Kings Basketball Academy when our boys were young. As Kings, they grew up learning the fundamentals of the game while developing a strong work ethic. The Kings coaches emphasized there were no short cuts to developing strong skills and provided an amazing environment and numerous opportunities within which to GO TO WORK! Wes is now fortunate to be continuing his basketball career next year as a freshman at Dartmouth. Clark continues to play his sophomore year for Oak Park HS. Every day is a chance to get better and they both agree their success thus far is in no small part a reflection of their Kings upbringing.

Slajchert Family
Coaches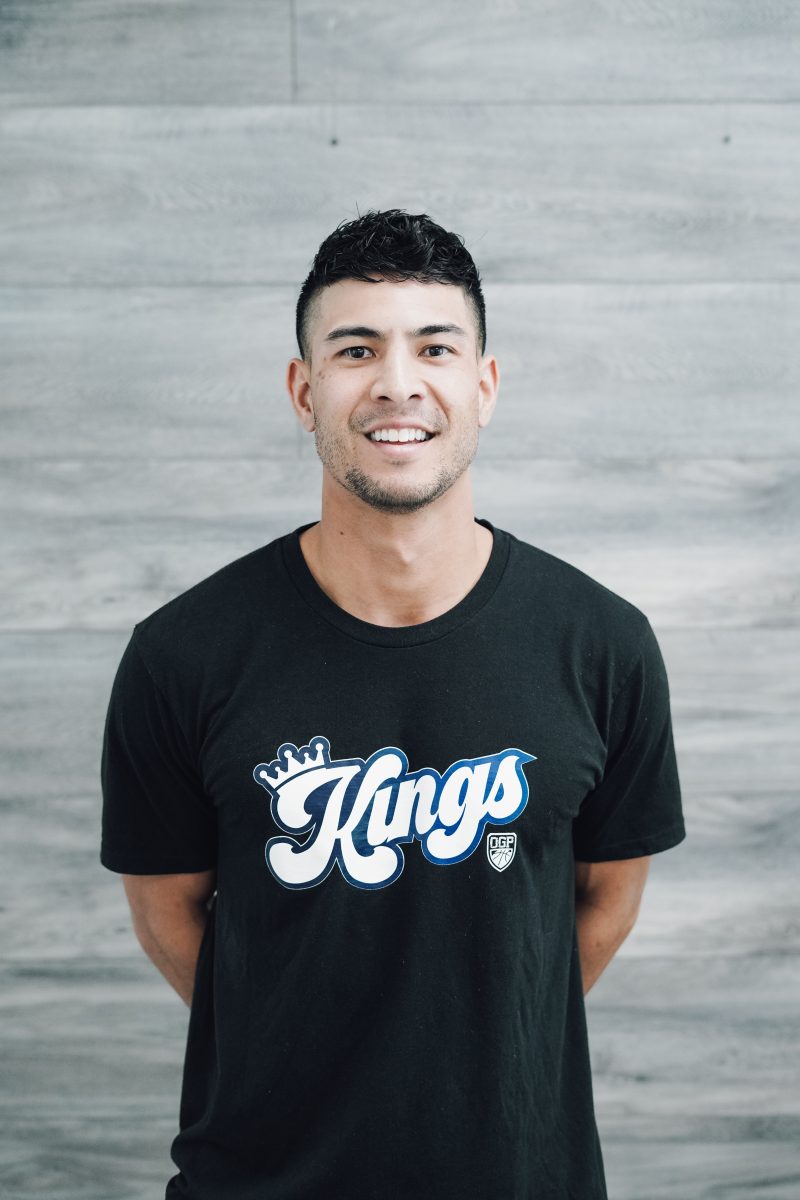 Testimonials
Our son Matt is presently a junior on the Newbury Park High School basketball team and has been part of the Kings Basketball "family" for many years. Through the guidance and tutelage of Coach Matt Mazarei and his staff, we have witnessed the positive transformation of our son's basketball and interpersonal skills.
Coach Matt has been instrumental in teaching our son his skill set. Not only does he verbally and visually demonstrate the "how", most importantly, he explains the "why" on how to execute the intricacies of a skill/play. He distinguishes himself from others by emphasizing to his players to think on their own and not to be robotic. Our family has been blessed to be on this basketball journey with such an outstanding group of coaches.

The Solomon Family
Have been so blessed to be part of the Kings family since 2011 when our first son Zachary joined the program (Zachary is currently a Varsity player at Oak Park High School, the #12 team in California by Maxpreps, Feb 2018). Now, his younger brother Nikko (12u) is following in the same path. The way Coach Mazarei and his staff emphasizes 100% effort in every drill/possession, team encouragement, and individual responsibility/accountability have been the cornerstones of a program that has molded and created exceptional players and individuals – not to mention countless players who continued to play in the next level. Simply the best…Go Kings!!!

The Songco Family
Zach, Dillon, myself and my husband want to say a huge thank you to you, Coach Mazarei and all the other OGP coaches for an incredible summer program full of growth, development, memory making and great basketball! The boys have thrived in your program and we are so thankful for that! They really look up to all of you as coaches! It has been amazing to watch them grow and develop in teamwork, offensive and defensive skills but most of all getting to play a sport they love and are passionate about! We are looking forward to a great fall and continuing to be apart of the OGP family! Thank you again!

Jaime Neufeld

Rosters
11U / 5th Grade Kings
Practice: Tue / Thu 6:00-7:30 PM
Rosters
Ethan Buchanan
Joey Nastro
Daniel Zarie
Christian Taylor
Pranav Juneja
Cruz DeMarks
Owen Hochstein
Milo Pasternak
Asher Acevedo
Shaka Clark
Schedule
| | | |
| --- | --- | --- |
| DATE | TOURNAMENT | LOCATION |
| September 17-18 | Fall Kickoff | OGP Anaheim |
| September 24-25 | Fall Classic | Sports Academy |
| October 8-9 | Valley Vengeance | Sports Academy |
| October 29-30 | Halloween Classic | OGP Anaheim |
| November 5-6 | Fall Jam | Sports Academy |
| November 12-13 | The Invitational | OGP Anaheim |
| December 3-4 | Winter Kick Off | Sports Academy |
| December 17-18 | Winter Challenge | OGP Anaheim |
---
13U / 7th Grade Kings
Practice: Tue / Thu 6:00-7:30 PM
Rosters
Moses Kaplowitz
Elijah Finley
Shashank Brahmandam
Krishav Juneja
Sha'keir Willis
Dominik Karapetian
Gavin Monroe
Anthony Mertes
Schedule
| | | |
| --- | --- | --- |
| DATE | TOURNAMENT | LOCATION |
| September 17-18 | Fall Kickoff | OGP Anaheim |
| September 24-25 | Fall Classic | Sports Academy |
| October 8-9 | Valley Vengeance | Sports Academy |
| October 29-30 | Halloween Classic | OGP Anaheim |
| November 5-6 | Fall Jam | Sports Academy |
| November 12-13 | The Invitational | OGP Anaheim |
| December 3-4 | Winter Kick Off | Sports Academy |
| December 17-18 | Winter Challenge | OGP Anaheim |
---
14U Black /8th Grade Kings
Practice: Tue / Thu 6:00-7:30 PM
Rosters
Brady Sullivan
Christian Sloey
Ryder Erwin
Dylan Kravitz
Aidan Urban
Kamran Zarie
Sha'keir Willis
Aiden Acevedo
Dylan Stueber
Rayden Goodwin
Schedule
| | | |
| --- | --- | --- |
| DATE | TOURNAMENT | LOCATION |
| September 17-18 | Fall Kickoff | OGP Anaheim |
| September 24-25 | Fall Classic | Sports Academy |
| October 8-9 | Valley Vengeance | Sports Academy |
| October 29-30 | Halloween Classic | OGP Anaheim |
| November 5-6 | Fall Jam | Sports Academy |
| November 12-13 | The Invitational | OGP Anaheim |
| December 3-4 | Winter Kick Off | Sports Academy |
| December 17-18 | Winter Challenge | OGP Anaheim |
---
14U Blue / 8th Grade Kings
Practice: Tue / Thu 6:00-7:30 PM
Rosters
Gabe Lesky
Tore Caravana
Madison Rojas
Samuel Nastro
Elijah Finley
Krishav Juneja
Gavin Monroe
Anthony Mertes
Schedule
| | | |
| --- | --- | --- |
| DATE | TOURNAMENT | LOCATION |
| September 17-18 | Fall Kickoff | OGP Anaheim |
| September 24-25 | Fall Classic | Sports Academy |
| October 8-9 | Valley Vengeance | Sports Academy |
| October 29-30 | Halloween Classic | OGP Anaheim |
| November 5-6 | Fall Jam | Sports Academy |
| November 12-13 | The Invitational | OGP Anaheim |
| December 3-4 | Winter Kick Off | Sports Academy |
| December 17-18 | Winter Challenge | OGP Anaheim |
---