Overview
The Circuit presented by Grassroots 365 and Open Gym Premier is the official series of basketball tournaments across the West that culminate in seasonal and annual Cup events to determine top teams.
Purpose
Provide a series of competitive and high energy grassroots basketball events that deliver a quality basketball experience to all participants.
Regions
SoCal – San Diego, Orange County, Los Angeles
NorCal – Oakland, San Francisco, Sacramento
Southwest – Arizona, New Mexico
Mountainwest – Nevada, Colorado, Utah
Pacific Northwest – Washington, Oregon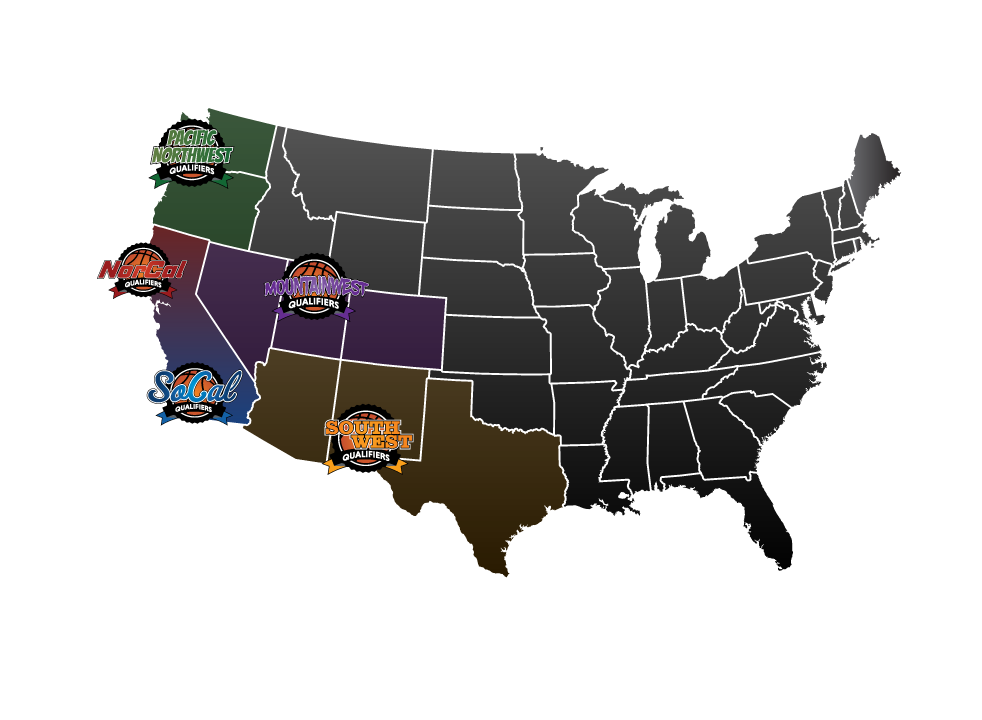 Seasons
Fall: September – December
Winter / Spring: January – April
Summer: May – August
Standings
Results are updated after each event and sorted by win percentage in Grassroots 365 events.
Rankings
The editor of Grassroots 365 reviews results from all Grassroots 365 tournaments and publishes seasonal rankings.
Flow
Open to multiple levels of play and non-circuit participants.
Win any qualifier tournament and advance to the culminating Cup event in respective division.
Win the Cup event and earn the top ranking for the season in respective division.
Team rankings, team standings and player watchlist are all based exclusively on The Circuit events.
Features
Digital certification of all players and teams
Social media coverage
Event preview and recap content
Top individual performers receive invitations to Elite Basketball Circuit camps
Maximum player and team exposure
Team and player awards
Organized and professional staff, referees and scorekeepers
Partners