Details
Winter / Spring Tryout 2022
Tuesday, January 4th and Thursday, January 6th.
Tuesday, January 4th: 6:00 pm – 7:30 pm

8U / 2nd – 9U / 3rd Grade
10U / 4th Grade
11U / 5th Grade

Thursday, January 6th: 7:30 – 9:00 pm

12U / 6th Grade
13U / 7th Grade
14U / 8th Grade
Seasons
Winter / Spring Season '22
January – April 2022. Players must commit for the full 4-month season.
Location
Anaheim, CA 92805
Practice
Our team rosters below will provide all the team practice times.
Tournaments
Our club teams will play in two competitive tournaments per month. They can be local or travel events.
Features
Features of our Anaheim Youth Club Team include professional coaching, travel for elite events, and player developmental report cards at the end of the season.
New Player
All new players must complete the following two forms before participating.
Coaches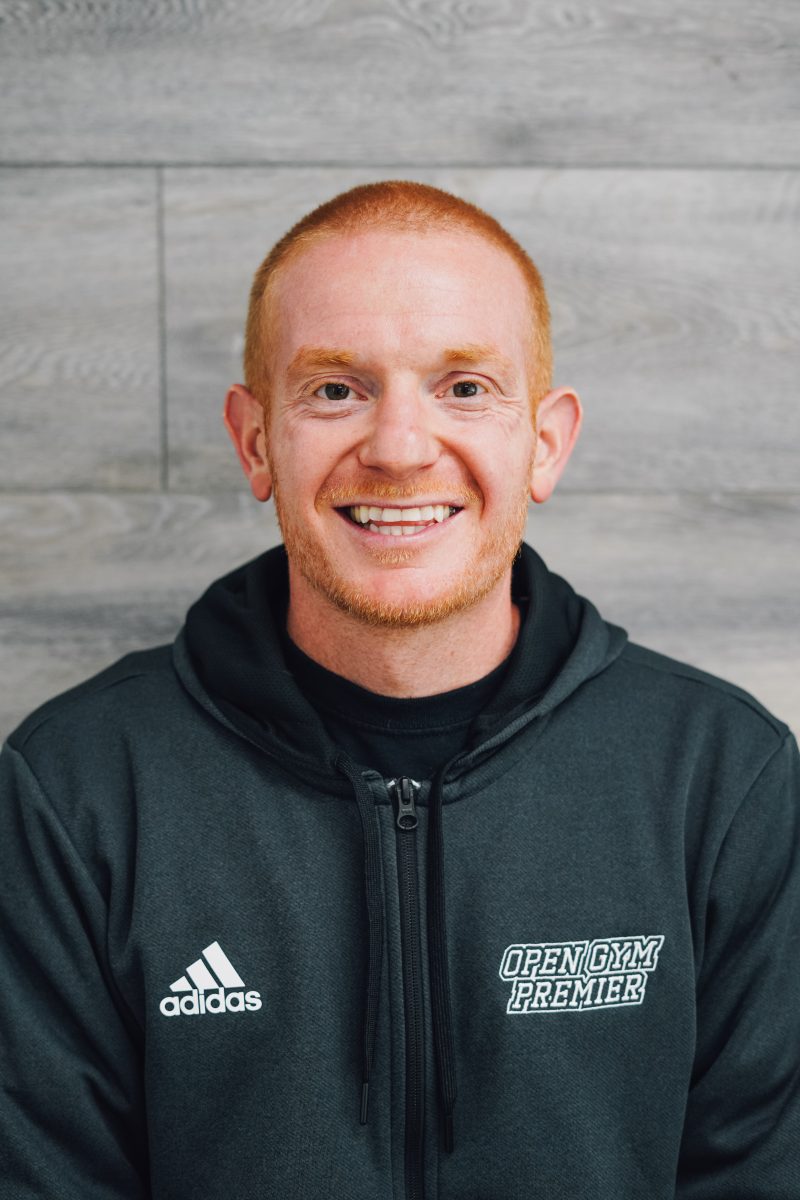 Testimonials
Open Gym Premier offers a positive, supportive environment for youth to engage the game of basketball, peers, and coaches in a meaningful way. What I value about the OGP program is the emphasis on player development. Players are taught to be attentive to spacing, screening, position, pace, and other subtle details that add up to make a big difference. The OGP Coaching Core do an excellent job at teaching skill, but more importantly, building the confidence of players.

Keith H., Parent

---
Rosters
Quick Jump to:
---
8U / 2nd Grade
Orange County Youth Basketball Team 8U / 2nd Grade
Coach Cedric Lusk / Miguel Bennett
Practice Monday / Wednesday 6:00-7:30 PM
Rosters

Amaar Qureshi
Ameer Qureshi
Tate Schulz
Matthew Huynh
Anthony Liu
Nicholas Cosmas
Franklin Wu
Jordan Chung
Kellyan Garcia
Lucas Zhang
Schedule

| | | |
| --- | --- | --- |
| DATE | TOURNAMENT | LOCATION |
| January 15th | Top Ballers League | Brea Olinda High School |
| January 22nd | Top Ballers League | Brea Olinda High School |
| January 29th | Top Ballers League Playoffs | Brea Olinda High School |
| February 5th | Top Ballers League Playoffs | Brea Olinda High School |
| February 19-21 | President's Day Classic | Open Gym Premier |
| March 12-13 | King of the Coast | Open Gym Premier |
| April 2-3 | Championship | Open Gym Premier/Momentous |
| April 30-31 | Spring Hoopfest | Open Gym Premier |
---
10U / 4th Grade
Orange County Youth Basketball Team 10U / 4th Grade
Coach Devonn Chowdhury
Practice Monday / Wednesday 6:00-7:30 PM
Rosters

Drew Evans
Alexander Dinh
Deon Ainsworth
Kenneth Woods
Benjamin Park
Hiroki Hamano
Myles Cannady
Daniel Crisan
Jahaan Mathur
Hendrix Johnson
Schedule

| | | |
| --- | --- | --- |
| DATE | TOURNAMENT | LOCATION |
| January 15-17 | MLK Classic | Open Gym Premier |
| January 22-23 | Above the Rim | Open Gym Premier |
| February 19-21 | President's Day Classic | Open Gym Premier |
| February 26-28 | G365Winter Battle at The Bay | Soldier Town, Oakland |
| March 12-13 | King of the Coast | Open Gym Premier |
| April 2-3 | Championship | Open Gym Premier/Momentous |
| April 9-10 | Spring Classic | Get it Done Sports Center |
| April 30-31 | G365 Spring Emerald City Classic | Auburn High School (Auburn, WA) |
---
11U / 5th Grade Black
Orange County Youth Basketball Team 11U / 5th Grade Black
Coach Gabriel Chambers
Practice Monday / Tuesday 6:00-7:30 PM
Rosters

Jorden Salem
Preston Teng
Hussam Patel
Andrew Wise
Imran Shilleh
Max Camacho
Luca Battaglia
Zephyr Salazar
Schedule

| | | |
| --- | --- | --- |
| DATE | TOURNAMENT | LOCATION |
| January 15-17 | MLK Classic | Open Gym Premier |
| January 22-23 | Above the Rim | Open Gym Premier |
| February 19-21 | President's Day Classic | Open Gym Premier |
| February 26-28 | G365Winter Battle at The Bay | Soldier Town, Oakland |
| March 12-13 | King of the Coast | Open Gym Premier |
| March 26-27 | March Madness | Open Gym Premier |
| April 2-3 | Championship | Open Gym Premier/Momentous |
| April 9-10 | Spring Classic | Get it Done Sports Center |
---
11U / 5th Grade Blue
Orange County Youth Basketball Team 11U / 5th Grade Blue
Coach Coach Cedric Lusk
Practice Tuesday / Thursday 6:00-7:30 PM
Rosters

Satya Patel
Arkin Marcial
Koby Hsiao
Shia Asrani
Henry Jin
Solomon Wu
Christian Bennett
Dhyaanam Thakker
Jaden Ahyong
Arvin Sachdeva
Aneesh Sachdeva
Schedule

| | | |
| --- | --- | --- |
| DATE | TOURNAMENT | LOCATION |
| January 8th | Top Ballers League | Brea Olinda High School |
| January 15th | Top Ballers League | Brea Olinda High School |
| January 29th | Top Ballers League Playoffs | Brea Olinda High School |
| January 29-30 | New Years Kick Off | The Map Sports Facility |
| February 5th | Top Ballers League Playoffs | Brea Olinda High School |
| February 12-13 | All Stars Got Game | The Map Sports Facility |
| February 19-21 | President's Day Classic | Open Gym Premier |
| March 12-13 | King of the Coast | Open Gym Premier |
| April 2-3 | Championship | Open Gym Premier/Momentous |
| April 9-10 | Spring Classic | Get it Done Sports Center |
| April 30-31 | Spring Hoopfest | Open Gym Premier |
---
12U / 6th Grade Black
Orange County Youth Basketball Team 12U / 6th Grade Black
Coach Rufus Jemison
Practice Tuesday / Thursday 6:00-7:30 PM
Rosters

Marcus Sandel
Zack Wright
Maison Villar
Noah Riley Kim
Kellen Lute
Benjamin Wilson
Ayan Desai
Patrick Ashworth
Keano Avina
Schedule

| | | |
| --- | --- | --- |
| DATE | TOURNAMENT | LOCATION |
| January 22-23 | Above the Rim | Open Gym Premier |
| February 12-13 | All Stars Got Game | The Map Sports Facility |
| February 19-21 | President's Day Classic | Open Gym Premier |
| February 26-28 | G365Winter Battle at The Bay | Soldier Town, Oakland |
| March 12-13 | King of the Coast | Open Gym Premier |
| March 26-27 | March Madness | Open Gym Premier |
| April 2-3 | Championship | Open Gym Premier/Momentous |
| April 30-31 | G365 Spring Emerald City Classic | Auburn High School (Auburn, WA) |
---
12U / 6th Grade Blue
Orange County Youth Basketball Team 12U / 6th Grade Blue
Coach Rufus Jemison
Practice Tuesday / Thursday 6:00-7:30 PM
Rosters

Marcus Washington
Tyler Gomez
Joshua Park
James Hoebarth
Joshua Afif
Max Do
Christian Avila
Brady Bullock
Caden Fleming
Schedule

| | | |
| --- | --- | --- |
| DATE | TOURNAMENT | LOCATION |
| January 22-23 | Above the Rim | Open Gym Premier |
| January 29-30 | New Years Kick Off | The Map Sports Facility |
| February 12-13 | All Stars Got Game | The Map Sports Facility |
| February 19-21 | President's Day Classic | Open Gym Premier |
| March 12-13 | King of the Coast | Open Gym Premier |
| March 26-27 | March Madness | Open Gym Premier |
| April 2-3 | Championship | Open Gym Premier/Momentous |
| April 9-10 | Spring Classic | Get it Done Sports Center |
---
12U / 6th Grade Orange
Orange County Youth Basketball Team 12U / 6th Grade Orange
Coach Julio Galvan
Practice Monday / Wednesday 6:00-7:30 PM
Rosters

Jace Johnson
Hendrix Johnson
Kayden Holten
James Akajiobi
Jordan Fang
Mikey Timanus
Xavier Timanus
Majo Smith
Schedule

| | | |
| --- | --- | --- |
| DATE | TOURNAMENT | LOCATION |
| January 15-17 | MLK Classic | Open Gym Premier |
| January 29-30 | New Years Kick Off | The Map Sports Facility |
| February 12-13 | All Stars Got Game | The Map Sports Facility |
| February 19-21 | President's Day Classic | Open Gym Premier |
| February 26-27 | The Battle | Open Gym Premier |
| March 12-13 | King of the Coast | Open Gym Premier |
| April 2-3 | Championship | Open Gym Premier/Momentous |
| April 30-31 | Spring Hoopfest | Open Gym Premier |
---
13U / 7th Grade Black
Orange County Youth Basketball Team 13U / 7th Grade Black
Coach Cedric Lusk
Practice Tuesday / Thursday 7:30 – 9:00 PM
Rosters

Christian Lusk
Jonah Kim
Trey Cradle
Owen Eteuati
Luke Gazzaniga
Jordan Bonilla
Kai McCrary
Aidan Foster
ChrisFlores
Schedule

| | | |
| --- | --- | --- |
| DATE | TOURNAMENT | LOCATION |
| January 15-17 | MLK Classic | Open Gym Premier |
| January 29-30 | New Years Kick Off | The Map Sports Facility |
| February 19-21 | President's Day Classic | Open Gym Premier |
| February 26-28 | G365Winter Battle at The Bay | Soldier Town, Oakland |
| March 12-13 | King of the Coast | Open Gym Premier |
| April 2-3 | Championship | Open Gym Premier/Momentous |
| April 9-10 | Spring Classic | Get it Done Sports Center |
| April 30-31 | G365 Spring Emerald City Classic | Auburn High School (Auburn, WA) |
---
13U / 7th Grade Blue
Orange County Youth Basketball Team 13U / 7th Grade Blue
Coach Marc Carrido
Practice Tuesday / Thursday 7:30 – 9:00 PM
Rosters

Major Smith
Vincent Nolan
Dylan Flores
Dean Dorhmann
Jacob Lopez
Tyson Powell
Leland Carrido
Jonathan Mathew
Taven Epps
Braden Maae
Ace Leutele
Schedule

| | | |
| --- | --- | --- |
| DATE | TOURNAMENT | LOCATION |
| January 15-17 | MLK Classic | Open Gym Premier |
| January 22-23 | Above the Rim | Open Gym Premier |
| February 12-13 | All Stars Got Game | The Map Sports Facility |
| February 19-21 | President's Day Classic | Open Gym Premier |
| March 12-13 | King of the Coast | Open Gym Premier |
| April 2-3 | Championship | Open Gym Premier/Momentous |
| April 9-10 | Spring Classic | Get it Done Sports Center |
| April 30-31 | G365 Spring Emerald City Classic | Auburn High School (Auburn, WA) |
---
13U / 7th Grade Orange
Orange County Youth Basketball Team 13U / 7th Grade Orange
Coach James Perkins
Practice Tuesday / Thursday 7:30 – 9:00 PM
Rosters

Aiden Rodriguez
Yacob Abraham
Jacob Aldridge
Marcus Fisher Jr
Austin Singery
Caden Bak
Trey Ferretti
Yacob Abraham
Mateo Munoz
Rami Hattab
Carmelo Wright
Schedule

| | | |
| --- | --- | --- |
| DATE | TOURNAMENT | LOCATION |
| January 22-23 | Above the Rim | Open Gym Premier |
| January 29-30 | New Years Kick Off | The Map Sports Facility |
| February 12-13 | All Stars Got Game | The Map Sports Facility |
| February 19-21 | President's Day Classic | Open Gym Premier |
| March 12-13 | King of the Coast | Open Gym Premier |
| March 26-27 | March Madness | Open Gym Premier |
| April 2-3 | Championship | Open Gym Premier/Momentous |
| April 30-31 | Spring Hoopfest | Open Gym Premier |
---
14U / 8th Grade Black
Orange County Youth Basketball Team 14U / 8th Grade Black
Coach Marc Carrido
Practice Tuesday / Thursday 7:30 – 9:00 PM
Rosters

Gautham Venguswamy
Tyler Nong
Jasper Hanrahan
Aiden Guan
Gavin Nguyen
Nathan Turpin
Jeriel Delos Reyes
Tate Dohrmann
Schedule

| | | |
| --- | --- | --- |
| DATE | TOURNAMENT | LOCATION |
| January 15-17 | MLK Classic | Open Gym Premier |
| January 22-23 | Above the Rim | Open Gym Premier |
| February 12-13 | All Stars Got Game | The Map Sports Facility |
| February 19-21 | President's Day Classic | Open Gym Premier |
| March 12-13 | King of the Coast | Open Gym Premier |
| April 2-3 | Championship | Open Gym Premier/Momentous |
| April 9-10 | Spring Classic | Get it Done Sports Center |
| April 30-31 | G365 Spring Emerald City Classic | Auburn High School (Auburn, WA) |
---
14U / 8th Grade Blue
Orange County Youth Basketball Team 14U / 8th Grade Blue
Coach Gabriel Chambers
Practice Monday / Tuesday 7:30-9:00 PM
Rosters

Jaden Shim
Kamron Tonga
Bentley Nguyen
Sam Hitomi
Luke McFarland
Brandon Ram
Ethan Avina
Conor McCarthy
Eli Landazabal
Schedule

| | | |
| --- | --- | --- |
| DATE | TOURNAMENT | LOCATION |
| January 15-17 | MLK Classic | Open Gym Premier |
| January 22-23 | Above the Rim | Open Gym Premier |
| February 19-21 | President's Day Classic | Open Gym Premier |
| February 26-28 | G365Winter Battle at The Bay | Soldier Town, Oakland |
| March 12-13 | King of the Coast | Open Gym Premier |
| March 26-27 | March Madness | Open Gym Premier |
| April 2-3 | Championship | Open Gym Premier/Momentous |
| April 9-10 | Spring Classic | Get it Done Sports Center |
---