Details
Open Gym Premier offers a positive, supportive environment for youth to engage the game of basketball, peers, and coaches in a meaningful way. What I value about the OGP program is the emphasis on player development. Players are taught to be attentive to spacing, screening, position, pace, and other subtle details that add up to make a big difference. The OGP Coaching Core do an excellent job at teaching skill, but more importantly, building the confidence of players.

Keith H., Parent
Open Gym Premier offers a positive, supportive environment for youth to engage the game of basketball, peers, and coaches in a meaningful way. The OGP Coaching Core do an excellent job at teaching skill, but more importantly, building the confidence of players.

Keith H., Parent
Spring / Summer Tryout 2023
Tuesday, April 18th

6:00 PM – 7:30 PM
7:30 PM – 9:00 PM
Thursday, April 20th
6:00 PM – 7:30 PM
7:30 PM – 9:00 PM
OGP Tryout Structure
1.5

hours of documented player evaluations implementing the below structure:

Skill Station Segment I – Assessing players skill set.
3 V 3 Controlled Segment II – Evaluation of players basketball I.Q.
4 V 4 Transition Segment III – Assessment of playmaking ability and talent in open court situation.
5 V 5 Segment IV – Evaluation of players overall ability, talent, skill set and competitiveness, in comparison to other tryout participants.
Location
Anaheim, CA 92805
2023 Seasons
Winter
January – April
Summer
May – August
Fall
September – December
Practice
Teams will practice two times per week for 1.5 hours. Our team rosters below will provide all the team practice times.
Tournaments
Our club teams will play in two competitive tournaments per month. They can be local or travel events.
Features
Features of our Anaheim Youth Club Team include professional coaching, travel for elite events, and player developmental report cards at the end of the season.
Contact
For any club team related questions please contact [email protected]
New Player
All new players must complete the following two forms before participating.
Coaches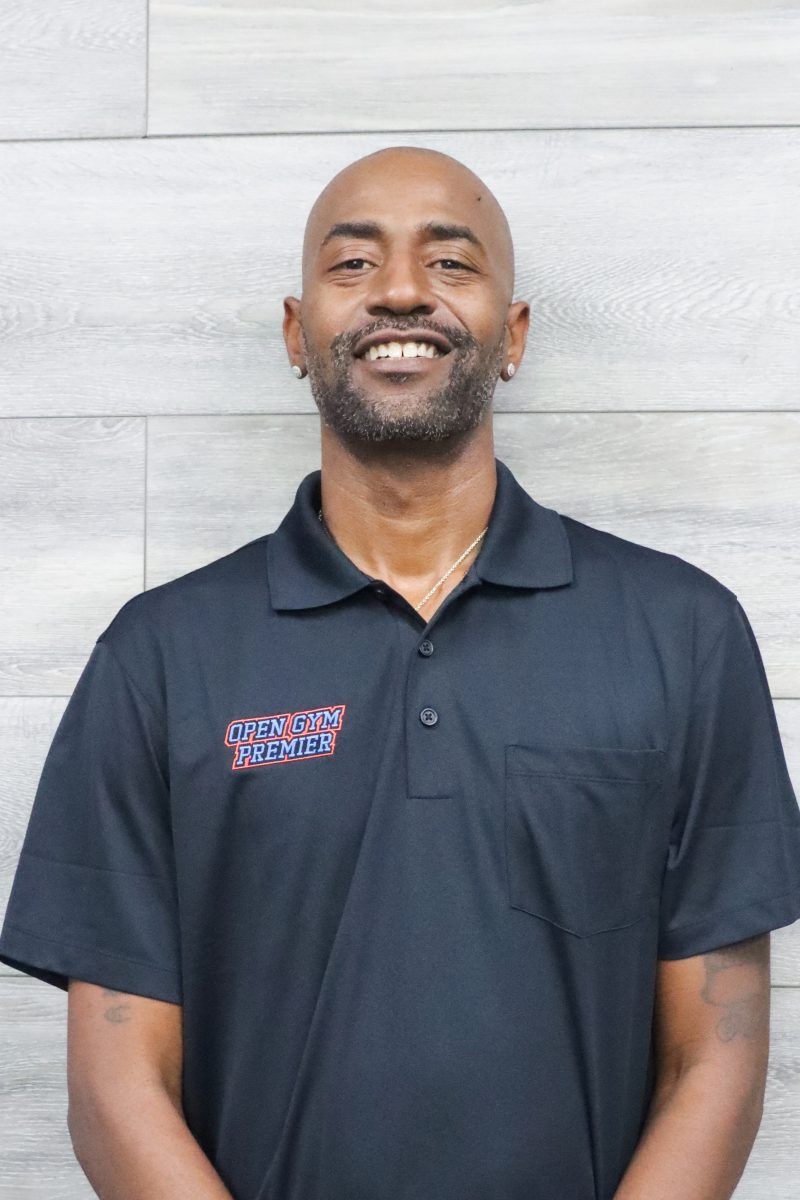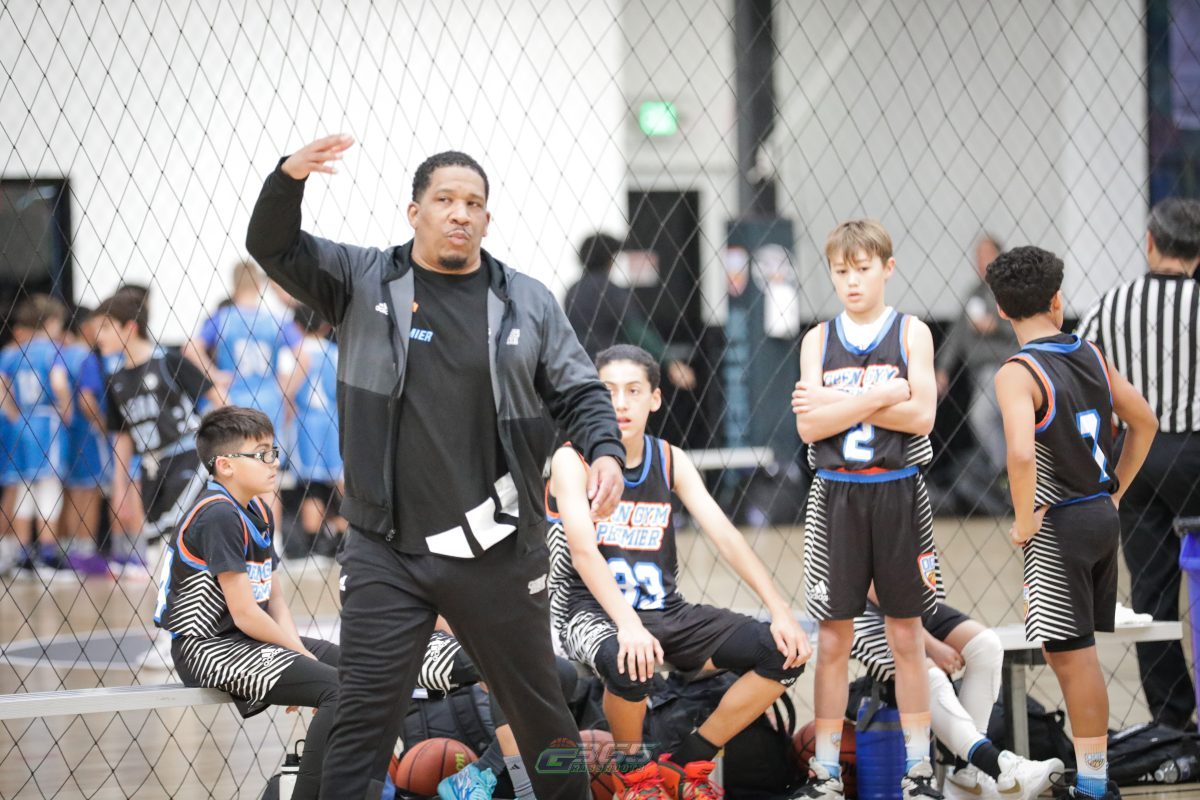 ---
Orange County OGP Anaheim Club Team Rosters
---
8U / 2nd Grade
Orange County Youth Basketball Team 9U / 3rd Grade
Coach Rasheem Barrett
Practice Monday / Wednesday 6:00 – 7:30 PM
Rosters
Grant Chien
Caleb Paik
Ennis Smith
Ashton Berlin
Ismail Mirza
Mazen Darwish
Mateo Hidalgo
*two spots TBD
Schedule

| | | |
| --- | --- | --- |
| January 28-29 | New Year's Kickoff | Map Sports Facility |
| February 18-20 | G365 Presidents' Day Classic | OGP Anaheim/OGP Ladera |
| February 25-26 | KBC | San Clemente High School |
| March 4-5 | G365 March Madness | OGP Ladera |
| March 11-12 | G365 King of the Coast | OGP Ladera/OGP Anaheim |
| April 1-2 | G365 Championship | OGP Ladera/OGP Anaheim |
| April 15-16 | G365 The Battle | OGP Anaheim |
---
9U / 3rd Grade
Orange County Youth Basketball Team 9U / 3rd Grade
Coach Miguel Bennett Assistant Coach Julio Galvan
Practice Monday / Wednesday 6:00 – 7:30 PM
Rosters
Franklin Wu
Kellyan Garcia
Edward Martinez
Alyan Zia
Christian Perez
Calvin Lefall
Russell Estrada
Ameer Qureshi
Amaar Qureshi
Schedule

| | | |
| --- | --- | --- |
| DATE | TOURNAMENT | LOCATION |
| January 14-16 | G365 MLK Classic | OGP Anaheim |
| January 28-29 | New Year's Kickoff | Map Sports Facility |
| February 18-20 | G365 Presidents' Day Classic | OGP Anaheim/OGP Ladera |
| February 25-26 | Dtermine Your Destiny | Get It Done Sports Center |
| March 4-5 | G365 March Madness | OGP Ladera |
| March 18-19 | ACES Spring Showcase | Map Sports Facility |
| April 1-2 | G365 Championship | OGP Ladera/OGP Anaheim |
| April 15-16 | G365 The Battle | OGP Anaheim |
---
10U / 4th Grade
Orange County Youth Basketball Team 10U / 4th Grade
Coach Miguel Bennett Assistant Coach Julio Galvan
Practice Monday / Wednesday 6:00 – 7:30 PM
Rosters
Benjamin Ochoa
Shrey Patel
Eli Barbee
Karter Nguyen
Lucas Pan
Clark Ishii
Ryan Kim
Kobe Hada
Schedule

| | | |
| --- | --- | --- |
| DATE | TOURNAMENT | LOCATION |
| January 14-16 | G365 MLK Classic | OGP Anaheim |
| January 28-29 | New Year's Kickoff | Map Sports Facility |
| February 18-20 | G365 Presidents' Day Classic | OGP Anaheim/OGP Ladera |
| February 25-26 | Dtermine Your Destiny | Get It Done Sports Center |
| March 4-5 | G365 March Madness | OGP Ladera |
| March 18-19 | ACES Spring Showcase | Map Sports Facility |
| April 1-2 | G365 Championship | OGP Ladera/OGP Anaheim |
| April 15-16 | G365 The Battle | OGP Anaheim |
---
11U Black / 5th Grade
Orange County Youth Basketball Team 11U / 5th Grade
Coach Devonn Chowdhury
Practice Monday / Wednesday 6:00 – 7:30 PM
Rosters
Drew Evans
Kenneth Woods
Alexander Dinh
Jahaan Mathur
Lorenzo Fontes
Jason Alhadeff
Daniel Crisan
Marcus Ho
Koi Rhea
Bentley Vasquez
Schedule

| | | |
| --- | --- | --- |
| DATE | TOURNAMENT | LOCATION |
| January 14-16 | G365 MLK Classic | OGP Anaheim |
| January 21-22 | G365 Above the Rim | OGP Ladera |
| February 4-5 | All-Stars Got Game Invitational | Map Sports Facility |
| February 18-20 | G365 Presidents' Day Classic | OGP Anaheim/OGP Ladera |
| March 4-5 | G365 March Madness | OGP Ladera |
| March 11-12 | G365 King of the Coast | OGP Ladera/OGP Anaheim |
| April 1-2 | G365 Championship | OGP Ladera/OGP Anaheim |
| April 15-16 | G365 The Battle | OGP Anaheim |
---
11U Blue / 5th Grade
Orange County Youth Basketball Team 11U / 5th Grade
Coach Kenroy Jarrett
Practice Monday / Wednesday 6:00 – 7:30 PM
Rosters
Tommy Kuo
Kayden Jarrett
Jaiden Ayala
Jayden Aguilera
Santino Luciano
Sebastian Cruz
Trevin Velasco
Calex Han
Aiden Dauglash
Remus Wang
Schedule

| | | |
| --- | --- | --- |
| DATE | TOURNAMENT | LOCATION |
| January 14-16 | G365 MLK Classic | OGP Anaheim |
| January 21-22 | G365 Above the Rim | OGP Ladera |
| February 4-5 | All-Stars Got Game Invitational | Map Sports Facility |
| February 18-20 | G365 Presidents' Day Classic | OGP Anaheim/OGP Ladera |
| March 4-5 | G365 March Madness | OGP Ladera |
| March 11-12 | G365 King of the Coast | OGP Ladera/OGP Anaheim |
| April 1-2 | G365 Championship | OGP Ladera/OGP Anaheim |
| April 15-16 | G365 The Battle | OGP Anaheim |
---
12U Black / 6th Grade
Orange County Youth Basketball Team 12U / 6th Grade
Coach TBD
Practice Tuesday / Thursday 6:00-7:30 PM
Rosters
Preston Teng
Jorden Salem
Hussam Patel
Jordan Fang
Imran Shilleh
Max Camacho
Andrew Wise
Landon George
Schedule

| | | |
| --- | --- | --- |
| DATE | TOURNAMENT | LOCATION |
| January 14-16 | G365 MLK Classic | OGP Anaheim |
| January 21-22 | G365 Above the Rim | OGP Ladera |
| February 18-20 | G365 Presidents' Day Classic | OGP Anaheim/OGP Ladera |
| February 25-26 | Dtermine Your Destiny | Get It Done Sports Center |
| March 4-5 | G365 March Madness | OGP Ladera |
| March 11-12 | G365 King of the Coast | OGP Ladera/OGP Anaheim |
| April 1-2 | G365 Championship | OGP Ladera/OGP Anaheim |
| April 8-9 | OC Spring Classic Showcase | Santiago Canyon College |
---
12U Blue / 6th Grade
Orange County Youth Basketball Team 12U / 6th Grade
Coach Coach Cedric Lusk
Practice Tuesday / Thursday 6:00-7:30 PM
Rosters
Solomon Wu
DJ Williams
Christian Bennett
Jayden Dos Santos
Aneesh Sachdeva
Koby Hsiao
Timothy Samuel
Jaden Ahyong
Ben Sanchez
Arkin Marcial
Dion Reese
Schedule

| | | |
| --- | --- | --- |
| DATE | TOURNAMENT | LOCATION |
| January 14-16 | G365 MLK Classic | OGP Anaheim |
| January 28-29 | New Year's Kickoff | Map Sports Facility |
| February 18-20 | G365 Presidents' Day Classic | OGP Anaheim/OGP Ladera |
| February 25-26 | Dtermine Your Destiny | Get It Done Sports Center |
| March 4-5 | G365 March Madness | OGP Ladera |
| March 18-19 | ACES Spring Showcase | Map Sports Facility |
| April 1-2 | G365 Championship | OGP Ladera/OGP Anaheim |
| April 15-16 | G365 The Battle | OGP Anaheim |
13U Black / 7th Grade
Orange County Youth Basketball Team 13U / 7th Grade
Coach Rich Brown
Practice Tuesday / Thursday 6:00 – 7:30 PM
Rosters
GW Landon
Brandon Kim
Bennett Loreto
Maison Villar
Jaharii Hall- Deans
Ayden Bradley
Edmond Johnson
*Two spots TBD
Schedule

| | | |
| --- | --- | --- |
| DATE | TOURNAMENT | LOCATION |
| January 14-16 | G365 MLK Classic | OGP Anaheim |
| January 21-22 | G365 Above the Rim | OGP Ladera |
| February 18-20 | G365 Presidents' Day Classic | OGP Anaheim/OGP Ladera |
| February 25-26 | Hoopin in the Metaverse | Jump Beyond |
| March 4-5 | G365 King of LA | Sports Academy |
| March 25-26 | Vegas Elite Invitational | Las Vegas, NV |
| April 1-2 | G365 Championship | OGP Ladera/OGP Anaheim |
| April 15-16 | G365 The Battle | OGP Anaheim |
---
13U Blue / 7th Grade
Orange County Youth Basketball Team 13U / 7th Grade
Coach Rufus Jemison
Practice Tuesday / Thursday 7:30 – 9:00 PM
Rosters
Aaron Painter
Marcus Sandel
Joshua Park
Brady Bullocks
Patrick Ashworth
Benjamin Wilson
Allen Yoo
Derek Lin
Ben Hosel
Zayden Zubiate
Schedule

| | | |
| --- | --- | --- |
| DATE | TOURNAMENT | LOCATION |
| January 14-16 | G365 MLK Classic | OGP Anaheim |
| January 28-29 | New Year's Kickoff | Map Sports Facility |
| February 18-20 | G365 Presidents' Day Classic | OGP Anaheim/OGP Ladera |
| February 25-26 | Dtermine Your Destiny | Dtermine Your Destiny |
| March 4-5 | G365 March Madness | OGP Ladera |
| March 18-19 | ACES Spring Showcase | Map Sports Facility |
| April 1-2 | G365 Championship | OGP Ladera/OGP Anaheim |
| April 15-16 | G365 The Battle | OGP Anaheim |
---
13U Orange / 7th Grade
Orange County Youth Basketball Team 13U / 7th Grade
Coach Rufus Jemison
Practice Tuesday / Thursday 7:30 – 9:00 PM
Rosters
Ayan Desai
Noah Kim
Kellen Lute
Tyler Gomez
James Akajiobi
Caden Flemings
Marcus Washington
Kevin Chen
Aiden Berlin
Emilio Macias
Schedule

| | | |
| --- | --- | --- |
| DATE | TOURNAMENT | LOCATION |
| January 14-16 | G365 MLK Classic | OGP Anaheim |
| January 28-29 | New Year's Kickoff | Map Sports Facility |
| February 18-20 | G365 Presidents' Day Classic | OGP Anaheim/OGP Ladera |
| February 25-26 | Dtermine Your Destiny | Dtermine Your Destiny |
| March 4-5 | G365 March Madness | OGP Ladera |
| March 18-19 | ACES Spring Showcase | Map Sports Facility |
| April 1-2 | G365 Championship | OGP Ladera/OGP Anaheim |
| April 15-16 | G365 The Battle | OGP Anaheim |
---
14U Black / 8th Grade
Orange County Youth Basketball Team 14U / 8th Grade
Coach Cedric Lusk
Practice Tuesday / Thursday 7:30 – 9:00 PM
Rosters
Christian Lusk
Jonah Kim
Jaythan Pickney
Trey Cradle
Luke Gazzaniga
Ender Berg
Mason Shackelton
Case Crossen
Schedule

| | | |
| --- | --- | --- |
| DATE | TOURNAMENT | LOCATION |
| January 14-16 | G365 MLK Classic | OGP Anaheim |
| January 28-29 | New Year's Kickoff | Map Sports Facility |
| February 18-20 | G365 Presidents' Day Classic | OGP Ladera |
| February 25-26 | Dtermine Your Destiny | Dtermine Your Destiny |
| March 4-5 | G365 March Madness | OGP Ladera |
| March 18-19 | ACES Spring Showcase | Map Sports Facility |
| April 1-2 | G365 Championship | OGP Ladera/OGP Anaheim |
| April 8-9 | OC Spring Classic Showcase | Santiago Canyon College |
---
14U Blue / 8th Grade
Orange County Youth Basketball Team 14U / 8th Grade
Coach Marc Carrido
Practice Monday / Wednesday 7:30 – 9:00 PM
Rosters
Leland Carrido
Jason Ross
Jayden Barnes
Jacob Lopez
Jonathon Matthew
Austin Singery
Javier Nash
*Two spots TBD
Schedule

| | | |
| --- | --- | --- |
| DATE | TOURNAMENT | LOCATION |
| January 14-16 | G365 MLK Classic | OGP Anaheim |
| January 21-22 | G365 Above the Rim | OGP Ladera |
| February 4-5 | All-Stars Got Game Invitational | Map Sports Facility |
| February 18-20 | G365 Presidents' Day Classic | OGP Ladera |
| March 4-5 | G365 March Madness | OGP Ladera |
| March 11-12 | G365 King of the Coast | OGP Ladera/OGP Anaheim |
| April 1-2 | G365 Championship | OGP Ladera/OGP Anaheim |
| April 15-16 | G365 The Battle | OGP Anaheim |
---
14U Orange / 8th Grade
Orange County Youth Basketball Team 14U / 8th Grade
Coach James Perkins
Practice Tuesday / Thursday 7:30 – 9:00 PM
Rosters
Mateo Munoz
Aiden Rodriguez
Nathan Comacho
Nick Hunt
Trey Ferretti
Aaron Horng
Sam Rajabi
Caden Bak
Noah Porche
Schedule

| | | |
| --- | --- | --- |
| DATE | TOURNAMENT | LOCATION |
| January 14-16 | G365 MLK Classic | OGP Anaheim |
| January 21-22 | G365 Above the Rim | OGP Ladera |
| February 4-5 | All-Stars Got Game Invitational | Map Sports Facility |
| February 18-20 | G365 Presidents' Day Classic | OGP Ladera |
| March 11-12 | G365 King of the Coast | OGP Ladera/OGP Anaheim |
| April 1-2 | G365 Championship | OGP Ladera/OGP Anaheim |
| April 8-9 | OC Spring Classic Showcase | Santiago Canyon College |
| April 15-16 | G365 The Battle | OGP Anaheim |
14U White / 8th Grade
Orange County Youth Basketball Team 14U / 8th Grade
Coach Richard Brown
Practice Tuesday / Thursday 6:00 – 7:30 PM
Rosters
Camden Cosme
Cian Cosme
Ayden Gamboa
Ethan Tsang
Christian Parron
Noah Ortiz
Luke Ortiz
Ayden Bradley
Schedule

| | | |
| --- | --- | --- |
| DATE | TOURNAMENT | LOCATION |
| January 14-16 | G365 MLK Classic | OGP Anaheim |
| January 21-22 | G365 Above the Rim | OGP Ladera |
| February 4-5 | All-Stars Got Game Invitational | Map Sports Facility |
| February 18-20 | G365 Presidents' Day Classic | OGP Ladera |
| March 11-12 | G365 King of the Coast | OGP Ladera/OGP Anaheim |
| April 1-2 | G365 Championship | OGP Ladera/OGP Anaheim |
| April 8-9 | OC Spring Classic Showcase | Santiago Canyon College |
| April 15-16 | G365 The Battle | OGP Anaheim |
---
14U Grey / 8th Grade
Orange County Youth Basketball Team 14U / 8th Grade
Coach Kenroy Jarrett
Practice Monday / Wednesday 7:30 – 9:00 PM
Rosters
Kenmal Nurhussen
Oscar Deleon
Joshua Orellana
Harley Shelton
Jaiden Ortiz
Holden Kelly
Lucas Hildalgo
Elijah Johnson
Elijah Dean
Pola Agaybi
Ian Lazaga
Schedule

| | | |
| --- | --- | --- |
| DATE | TOURNAMENT | LOCATION |
| January 14-16 | G365 MLK Classic | OGP Anaheim |
| January 21-22 | G365 Above the Rim | OGP Ladera |
| February 18-20 | G365 Presidents' Day Classic | OGP Ladera |
| February 25-26 | Hoopin in the Metaverse | Jump Beyond |
| March 4-5 | G365 King of LA | Sports Academy |
| March 25-26 | Vegas Elite Invitational | Las Vegas, NV |
| April 1-2 | G365 Championship | OGP Ladera/OGP Anaheim |
| April 15-16 | G365 The Battle | OGP Anaheim |
---