We are excited to announce "It Starts Here" as the slogan for our upcoming campaign. What does this mean exactly? Everything in youth sports begins at Open Gym Premier. From enrolling in the youth basketball league at 4 years old, to joining a club team, to playing on competitive high school teams. It doesn't end there. Keep reading to see why it ALL starts with us.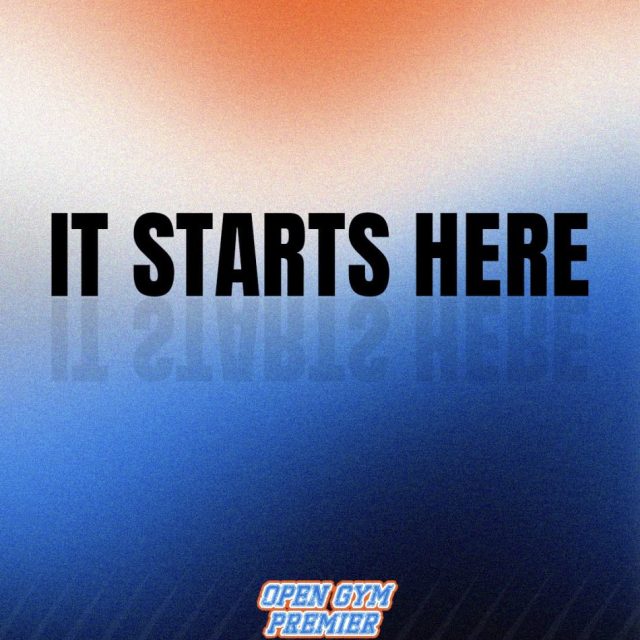 WHERE DO I START?
The Youth Basketball League and Youth Volleyball League is a great place to start for young athletes interested in the sport. Our coed, six-week beginner league is designed to teach the FUNdamentals of basketball and volleyball, encourage cooperative active play, build social skills in a fun and challenging environment. Our league emphasizes positive competition, teamwork, and fair play. Players will build self-esteem and confidence all while preparing themselves for higher-level teams. The league will have one team practice and one team game each Friday. We also offer beginner-intermediate summer camps June-August!
WHAT'S NEXT?
Our club basketball teams and volleyball teams offer a wide variety of skill / competition levels for boys and girls. Club basketball will have teams at every age level from 8U-17U. Club volleyball will have teams at every age level from 12U-18U. A club team is the best place to perfect your skills before advancing to the next level.
WHAT ELSE CAN I DO?
The Elite Basketball Circuit (EBC) is a series of elite regional camps spanning across the Western United States operated with integrity, attention to detail, enthusiasm, and concern for the betterment of grassroots basketball. We are dedicated to providing unparalleled opportunities for talented, hard-working players seeking the ultimate basketball experience.
THERE'S MORE!?
Grassroots 365 (G365) operates over 100 middle school basketball events annually across the Western United States and provides the highest quality media coverage, awards, and player and program promotion. Launched in 2016 to bring a positive and honest approach to national grassroots basketball, we have grown to become an industry leader by consistently providing an unparalleled event experience for players, parents, and programs alike. In 2021, G365 launched the Passport, an initiative years in the making, designed to transform the amateur basketball experience by archiving the player journey including verifying age and grade, tracking event participation, delivering real time stats, showcasing achievements and storing pictures and videos.
THE LAST STOP!
The Scholastic Series includes off-season tournaments and leagues for CIF high school programs. Our events are designed for all levels of play and include top competition, extensive media coverage, organized scheduling, professional customer service, high energy environment, upscale facilities and a robust digital platform.