It was a brisk, spring morning when Orange County youth basketball players made their way to prepare for tryouts. Like any other weekend, parents packed the car with pre-made lunches and snacks, Gatorade was chilled and the age old question of "Did you remember your ball?", surely came up. Inside the gym, chaotic preparation evolved with Matt Kanne and Miguel Bennett running around to make sure all courts, coaches and the facility were ready to go. As the coaches and trainers finished their list, it was finally time to fill the gym. With over 1,000 players in attendance on March 5th, 2011 at Capistrano Valley High School, The Combine, sparked the flame for a small youth sports business to become the Hub of Orange County youth basketball and leader in grassroots basketball today. Open Gym Premier is proud to announce it's official 10 Year Anniversary!

Over the next 10 Days, our team here at Open Gym Premier would love to thank everybody for their support and admiration over the years through giveaways, photos and OGP Celebration on 10/5. Developed on the concept for an "Open Gym", the brand has grown to include an incredible facility in Anaheim, California, kickstart the launch of Grassroots 365, Elite Basketball Circuit and Sports Boardroom and most recently partner with Orange County powerhouse, Pulse Volleyball. Let us know in the comments below how you found your start with Open Gym Premier!
10/1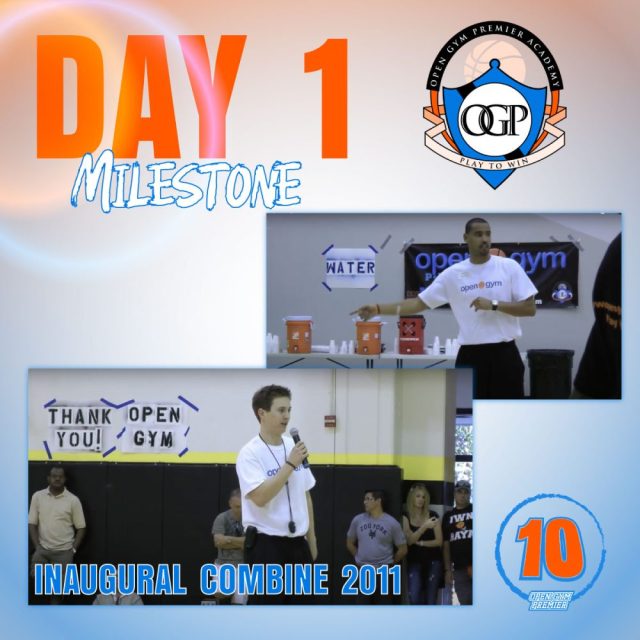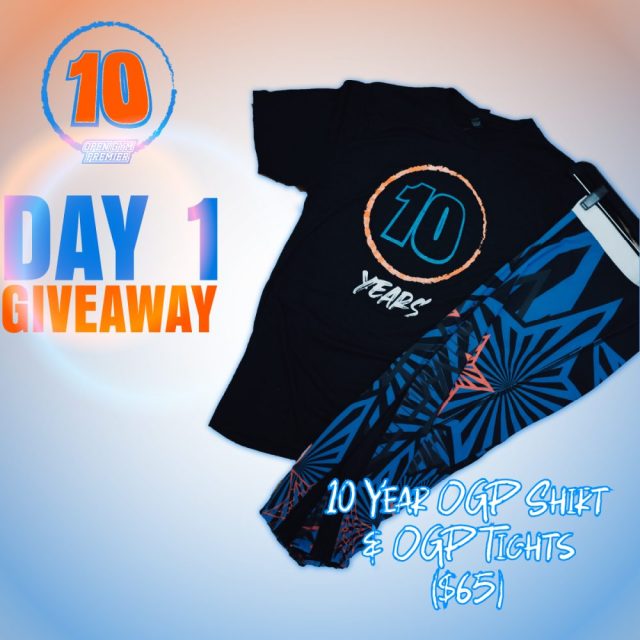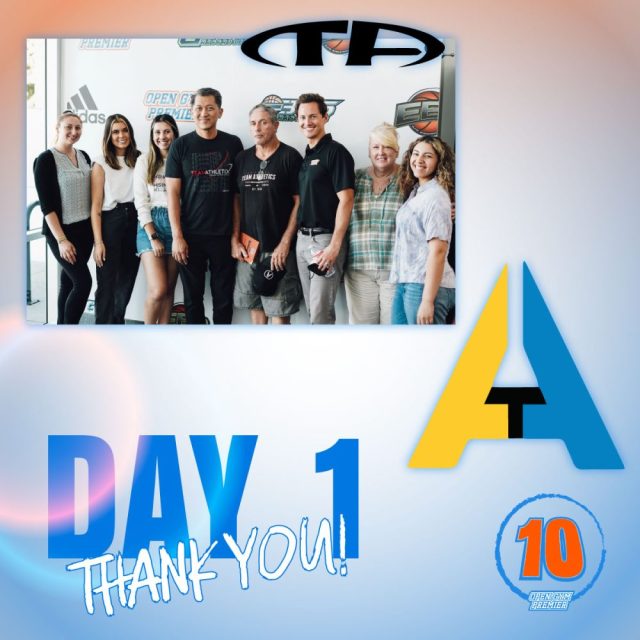 To start our 10 Year Anniversary Celebration, we take it back to Day 1! The Combine at Capistrano Valley High School in 2011 saw over 1,000 players experience our first ever event. The original Combine set the stage for OGP, EBC and G365. As we celebrate and thank you all for 10 Years of OGP, we are giving away 1 of our Limited 10 year Anniversary T-Shirts and OGP Athletic Tights to kick off the 10 Days! Our first of many thanks over the next week goes out to our long time supporters and vendors TA Gear and All Time Awards Engraving @ataengraving! Working through the years on a multitude of apparel designs and award plaques and trophies, we'd love to express our thanks for their meticulous attention to detail and commitment to excellence.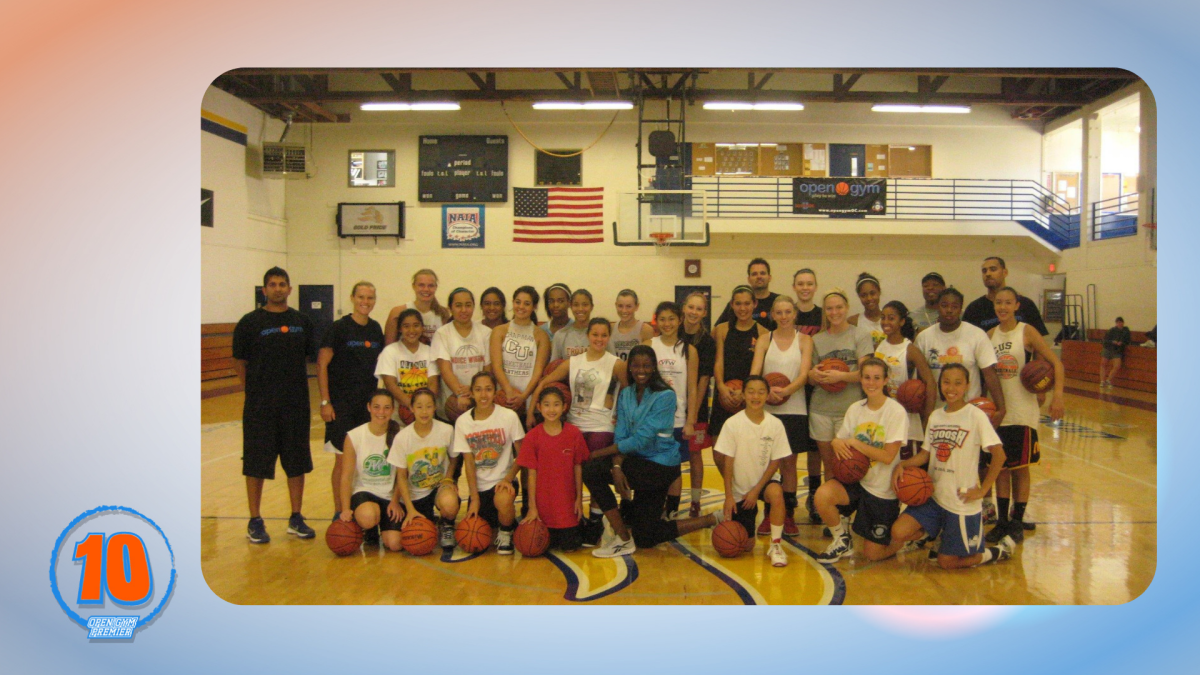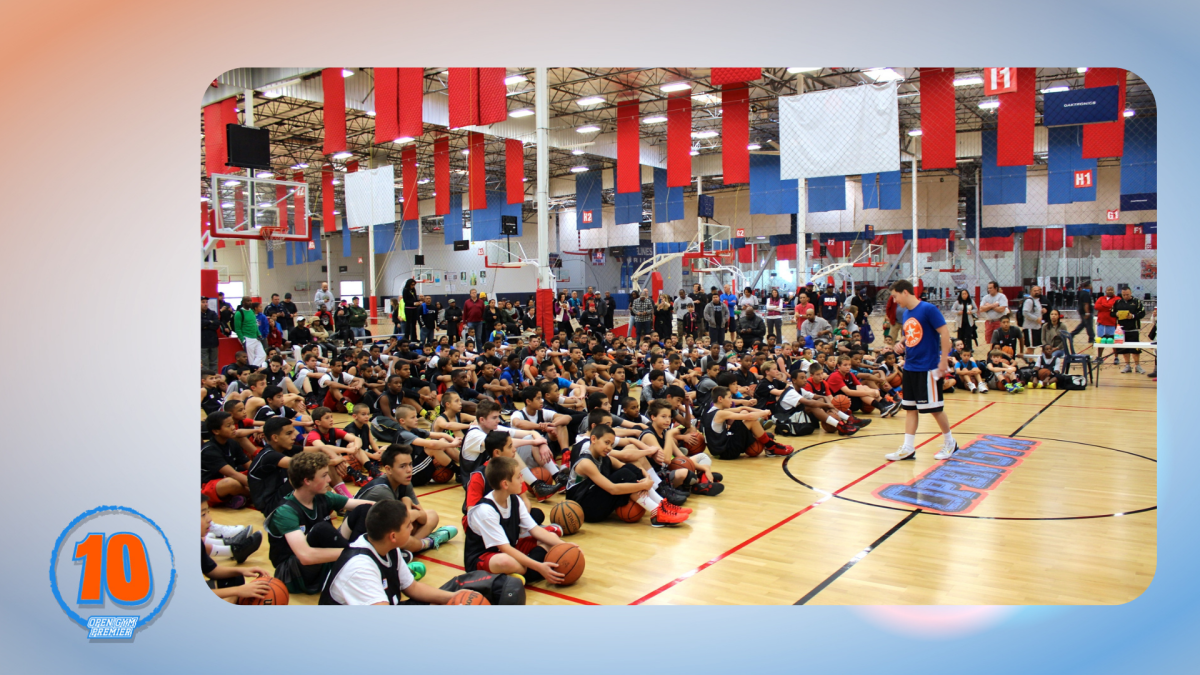 10/2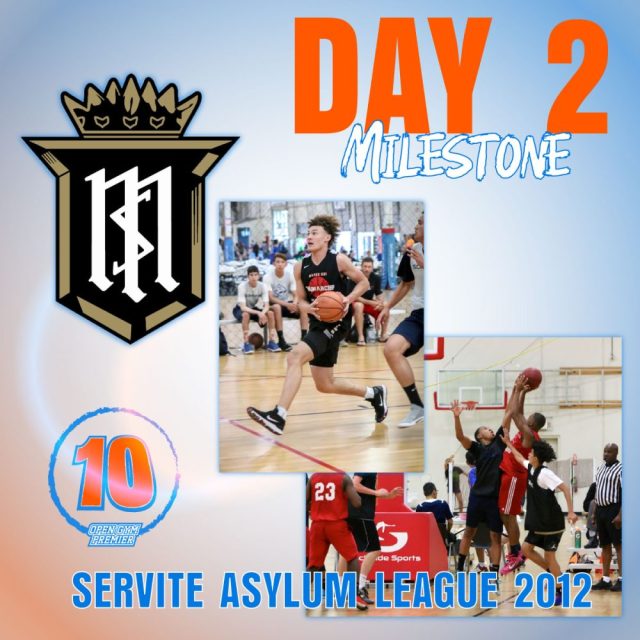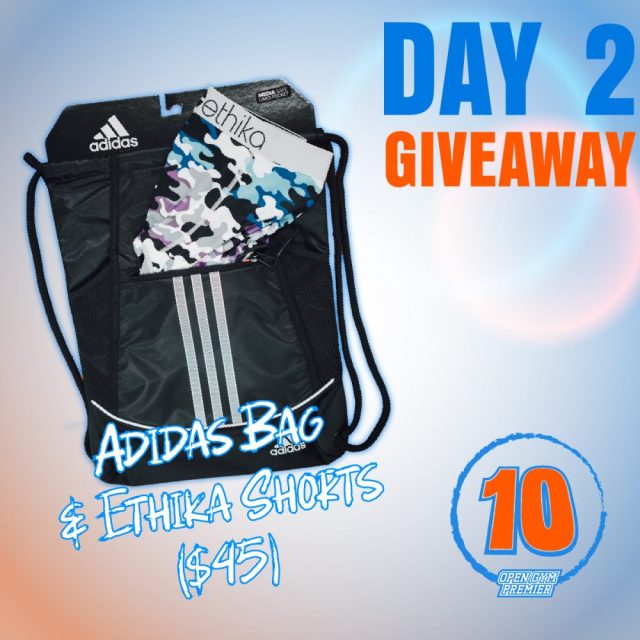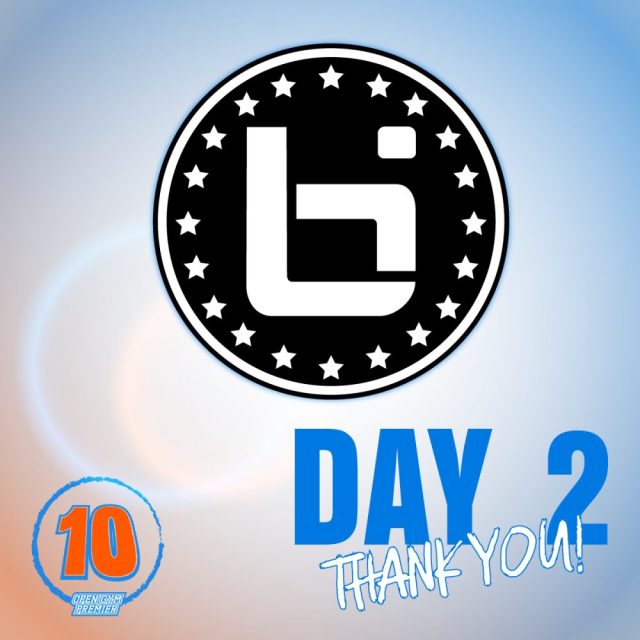 Since 2012 we have operated the largest scholastic spring and fall high school league in the country in partnership with Servite High School and Coach John Morris. The Asylum League has become a staple in offseason high school basketball drawing top local programs to compete in an incredible environment. 🚨 Day II🚨 @Ethika Compression Shorts & @adidasbasketball bag‼️ We are fortunate to have partnered with Ballislife in 2013. The partnership helped springboard our Jr. All-American Camp to a global scale and create other unique opportunities. Our shared values and similar approach to serving the basketball community has made it natural to grow together. Watching Ballislife's ascension to be the premier basketball media brand while staying committed to serving youth and being a steady partner has been a rewarding journey for OGP. And we have hosted some pretty cool camps along the way.🏀 #OGP10Year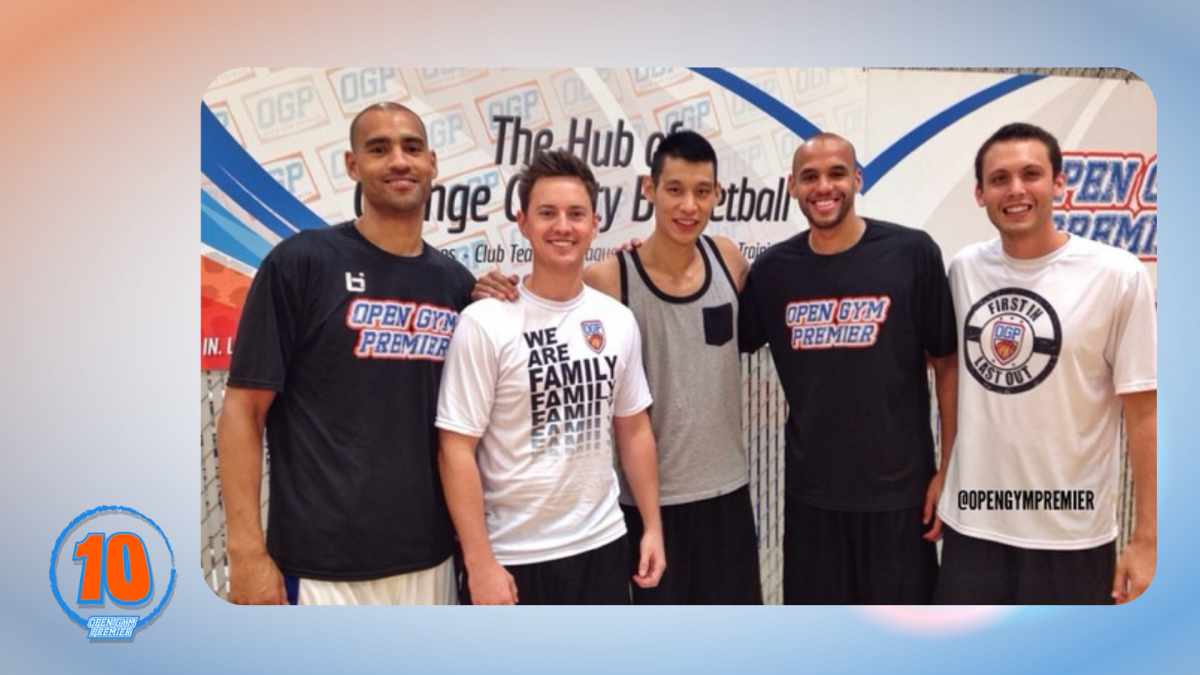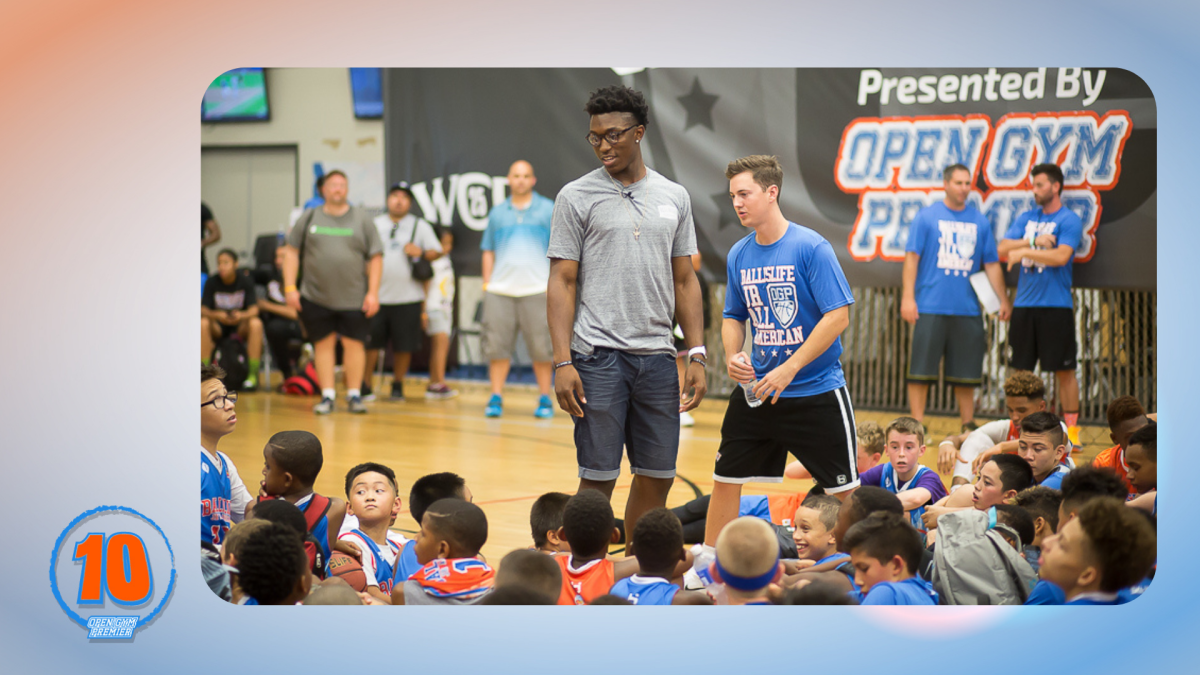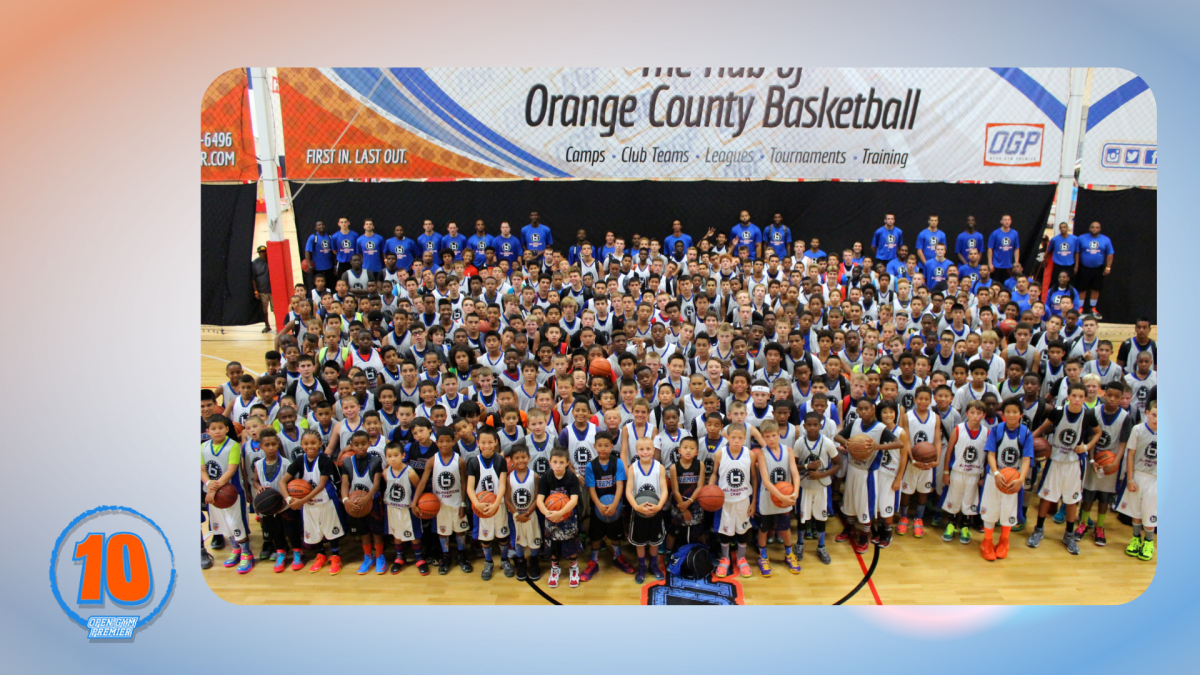 10/3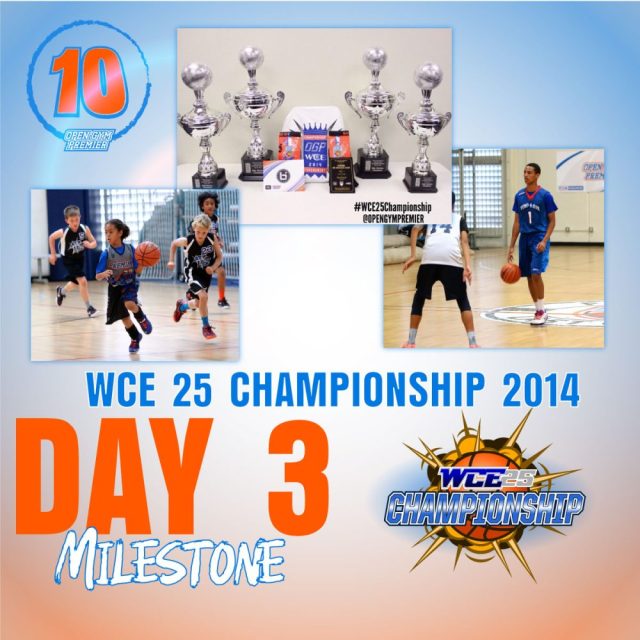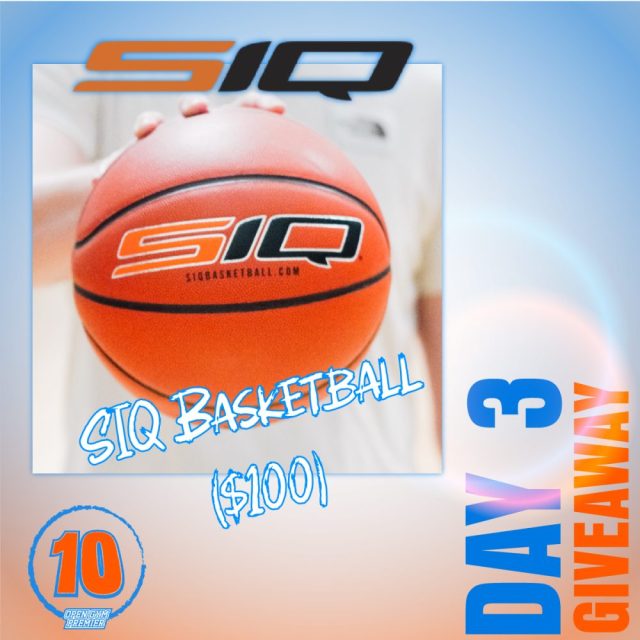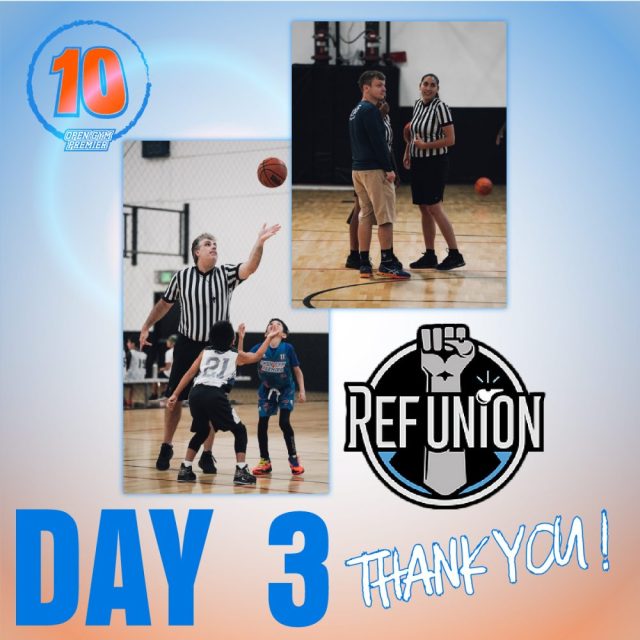 We started hosting tournaments in 2012 shortly after moving into the American Sports Center. Initially, our niche was to pit elite programs against one another as we ignored more traditional norms of seeded tournaments. A decade later, we have refined all aspects of the tournament experience in route to becoming a national leader operating over 75 tournaments a year across the West. 🚨#OGP10DayGiveaway Day III🚨 @siqbasketball Get ahead of your competition with the new technology SIQ has to offer👀 The Ref Union and Chris Balasinski believed in the OGP vision as early as 2010. Since they started serving as our official referee partner in 2012, they have been a loyal and integral partner. As organized and professional as they come, we are grateful for the role the Ref Union, Chris Balasinski and their full roster of officials have played in the growth of our events. Thank you for helping us change the game for the better. 🙌 #OGP10Year.
"In 2010, I was introduced to Open Gym's founder, Matt Kanne, at the Starbucks by Anaheim's Angel Stadium. He talked about this grand vision of an immersive and all-encompassing youth basketball program that would change the way we think about grassroots sports…"- Chris B. Check out his 10 Year Retrospective Blog here!!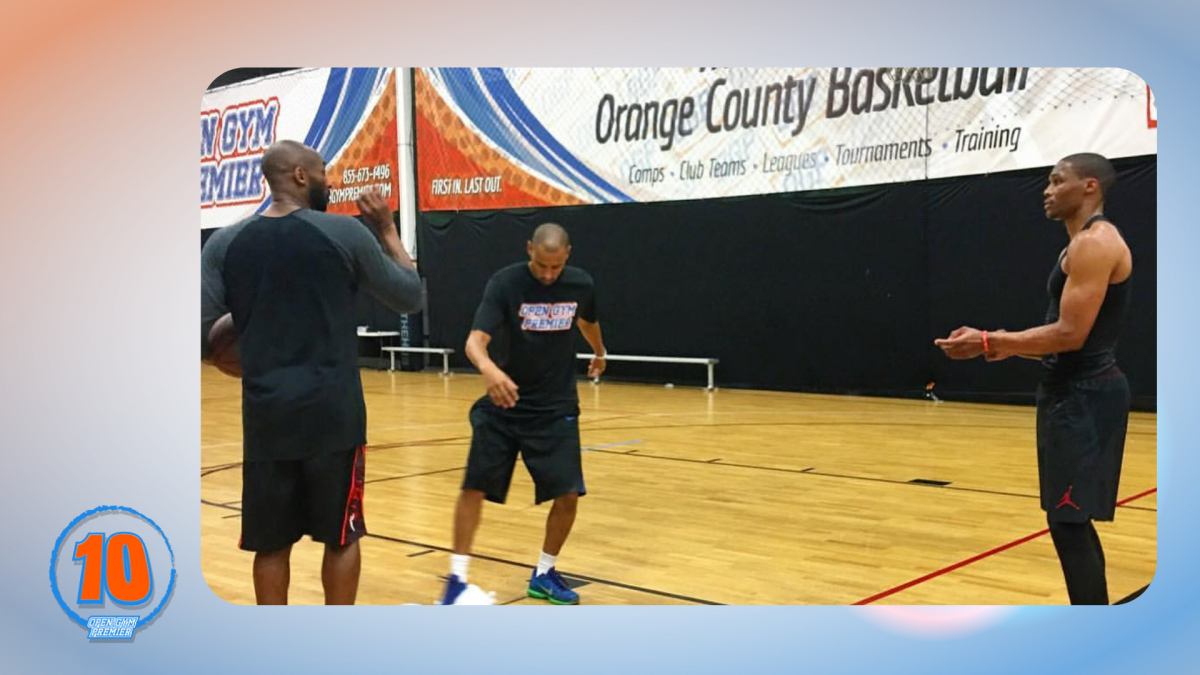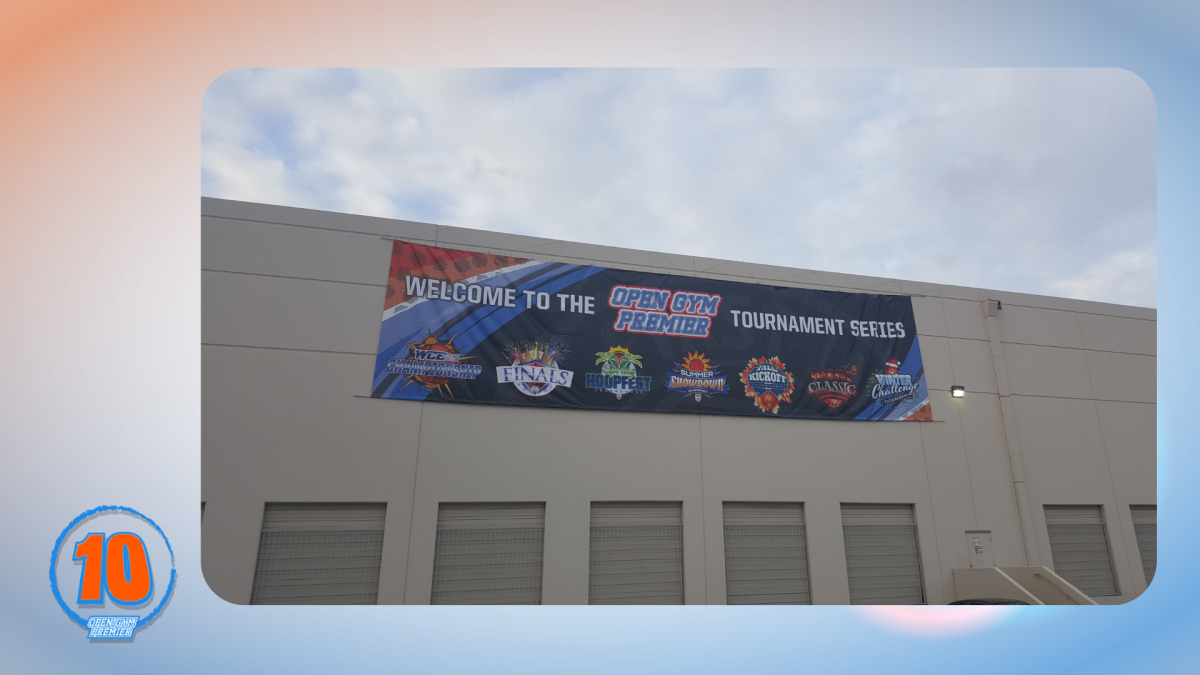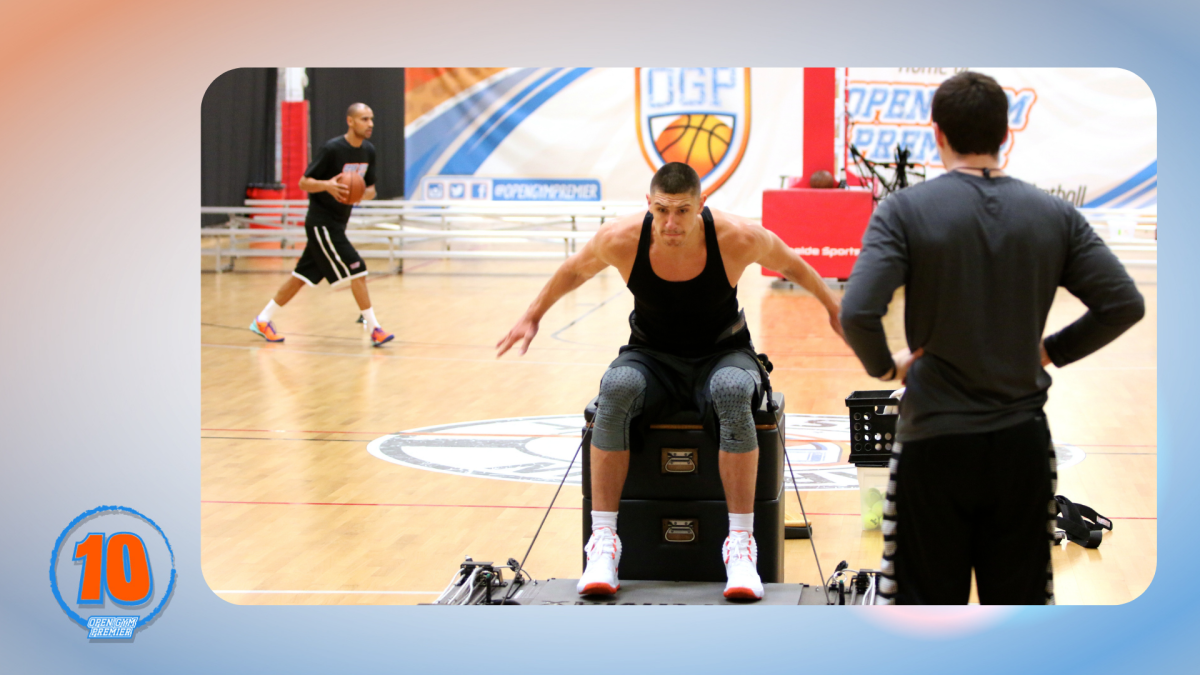 10/4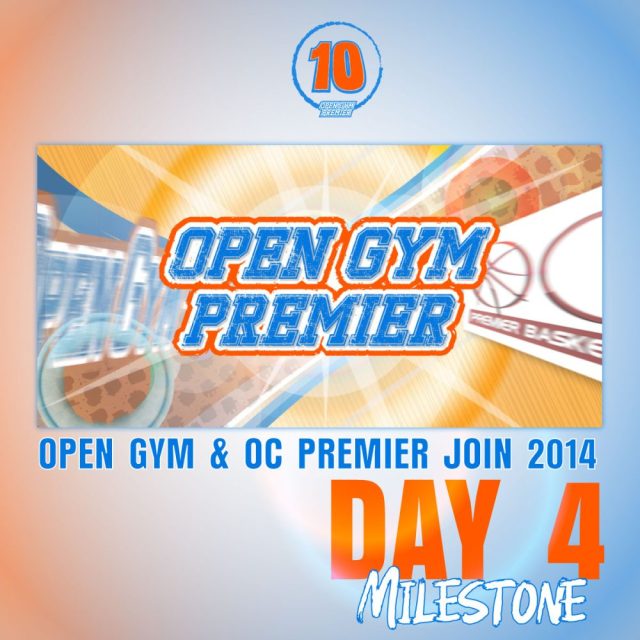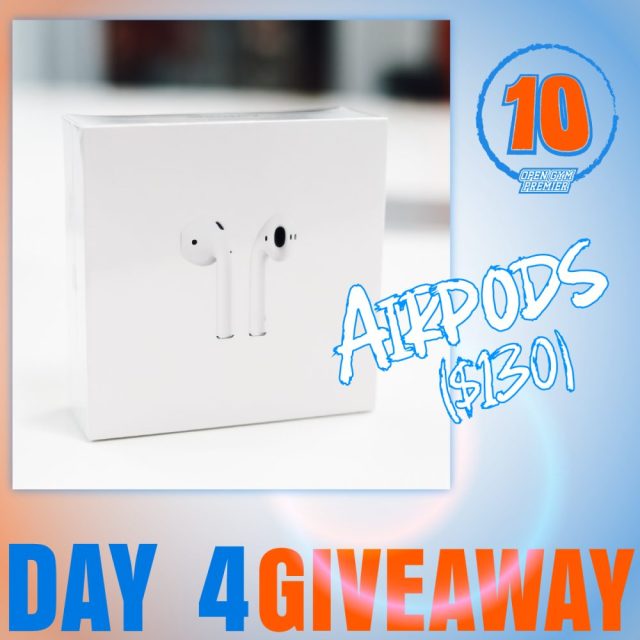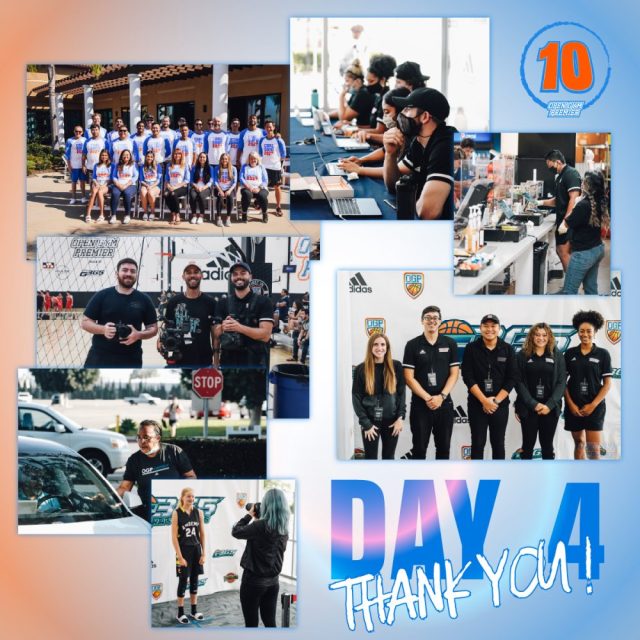 We bolstered our club program and catapulted the organization by reconnecting Open Gym and OC Premier to form Open Gym Premier. This partnership fueled the next wave of growth and aided the buildout of a large scale club program housed in Anaheim. OGP 10Day Giveaway Day IIII🚨 Apple AirPods 🎧 Who doesn't love new AirPods? Answer this question correctly for a chance to win: What was our Open Gym Premier facility named before it was OGP? Open Gym Premier would not be able to function without our hardworking and dedicated staff! Our team as a whole is truly AMAZING at what they do, and we would like to thank ALL of you for everything you have done to make Open Gym Premier what it is today! 🙌❤️ #OGPFamily #OGP10Year
10/5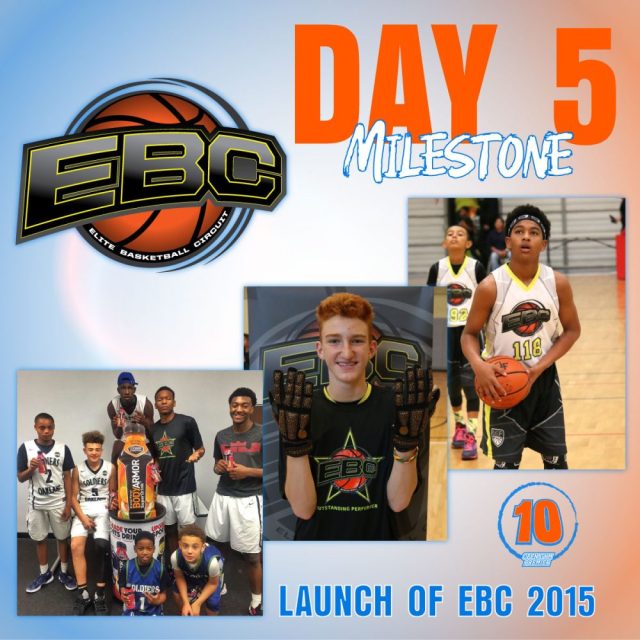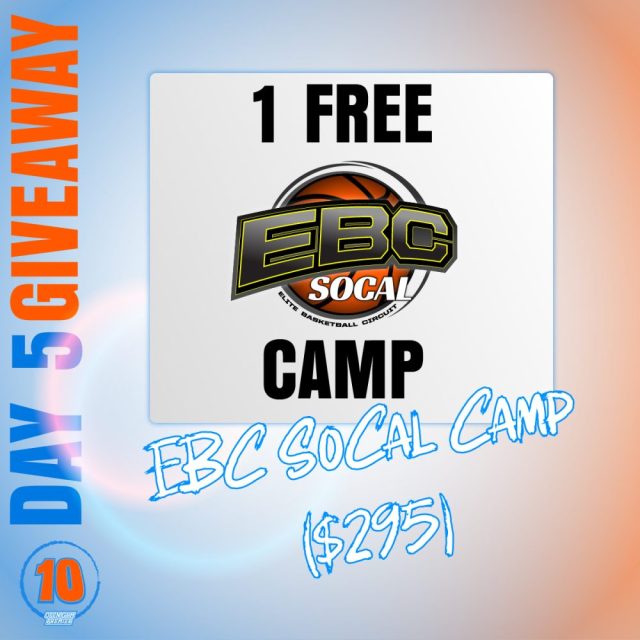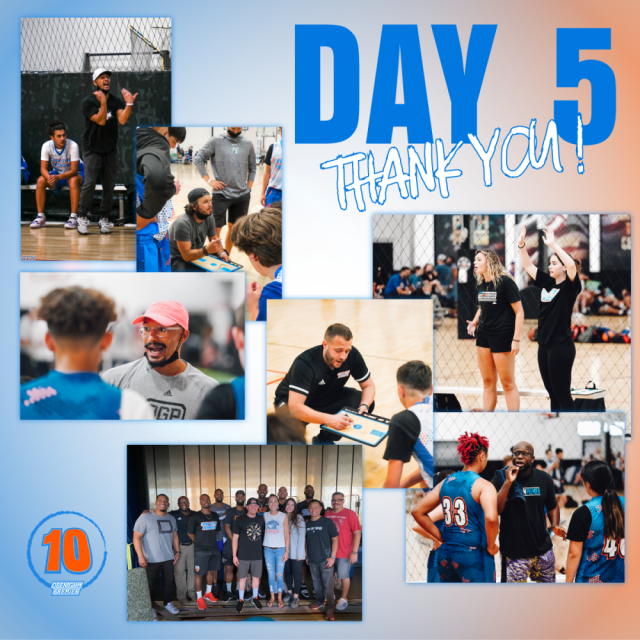 In seeing the success of the Ballislife Jr. All-American Camp, we gave in to demand for more. After years of hesitance, we took the plunge to expand our elite camp series nationally. The launch of EBC as an elite camp brand at the intersection of talent and development created a unique platform for several notable future college and pro players, as well as strategic brand partnerships. 🚨#OGP10DayGiveaway Day 5🚨 Winner of this giveaway receives 1 Free EBC Camp voucher‼️ Our coaches at Open Gym Premier are truly the absolute best, most versatile coaches. No matter the player, they are ready to teach, to help and to lead. 💯 Thank you to all of you who dedicate your time and energy into helping the next generation of athletes become the leaders of tomorrow🤝 #OGPFamily #OGP10Year
Celebration Night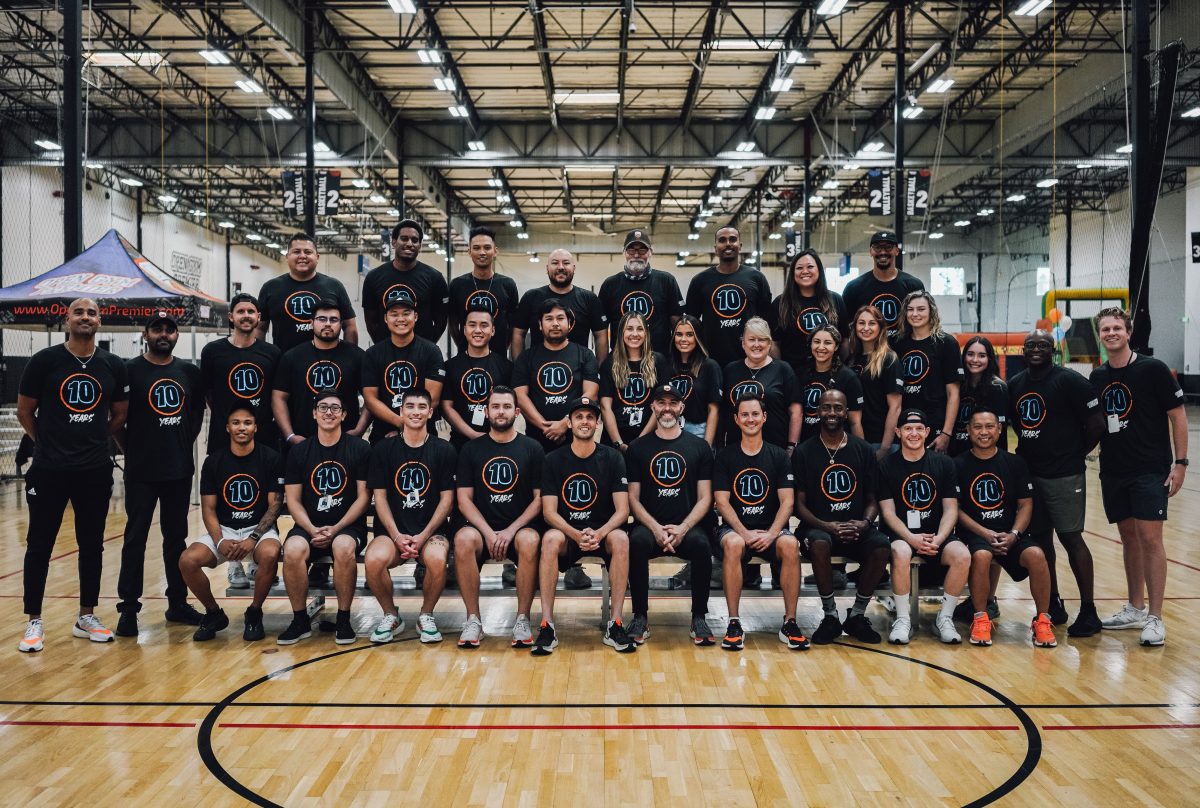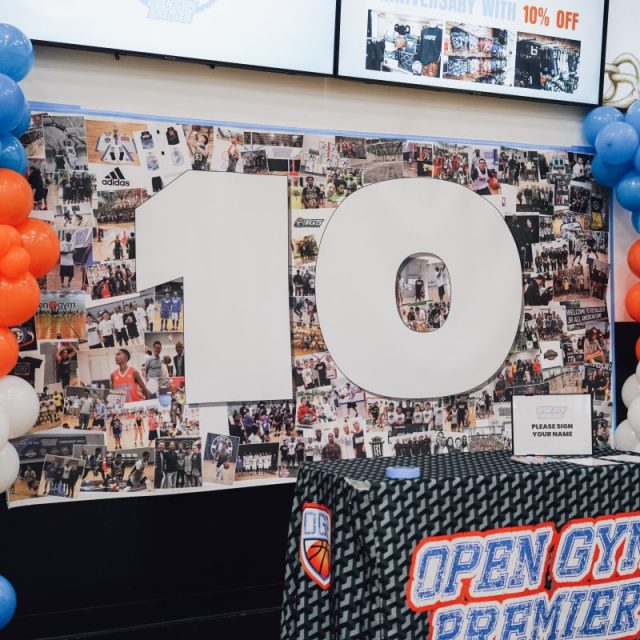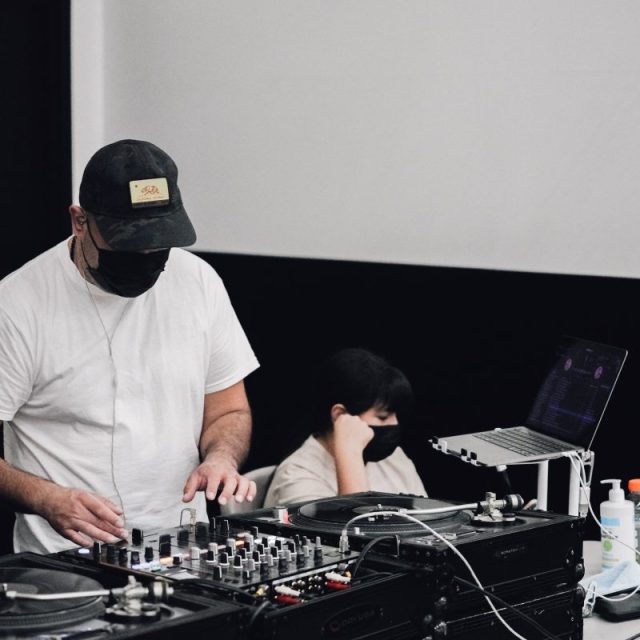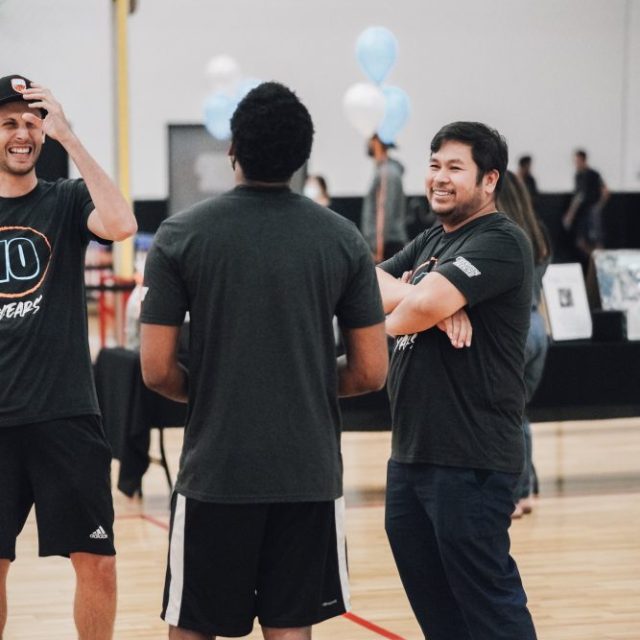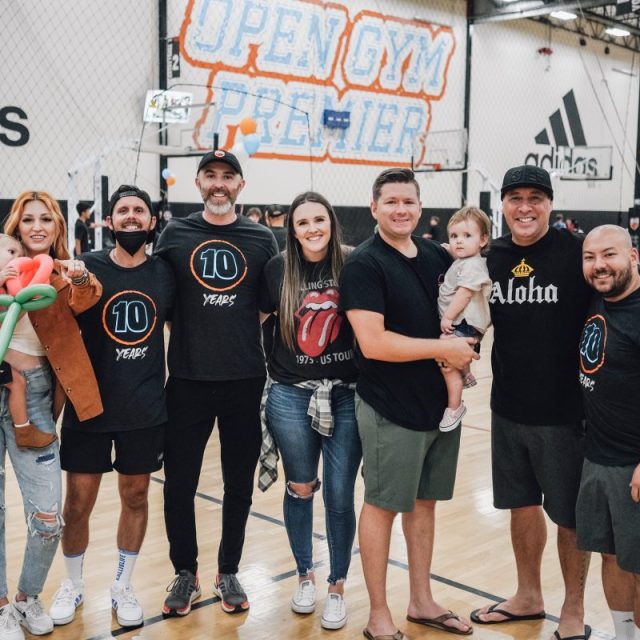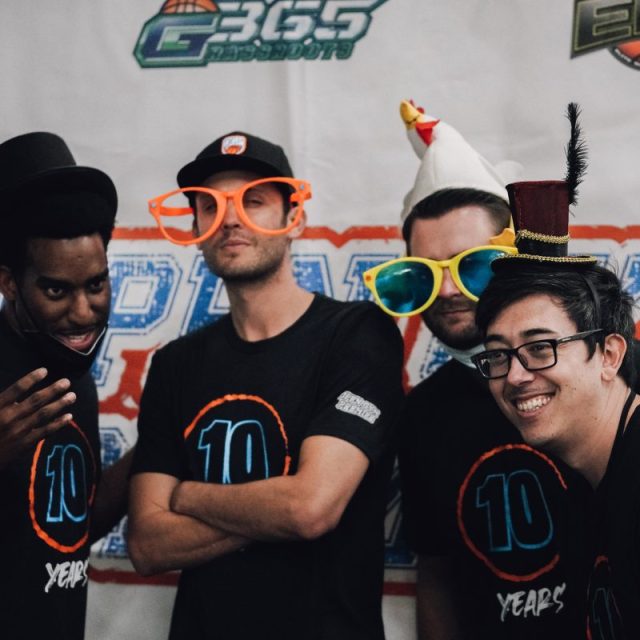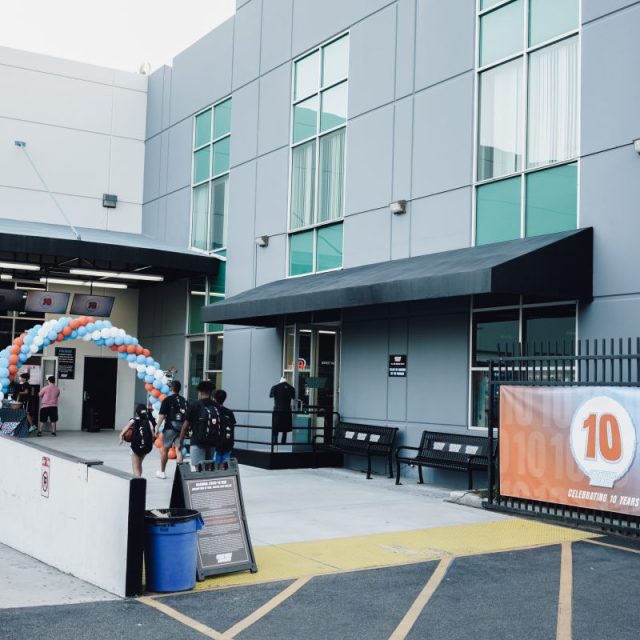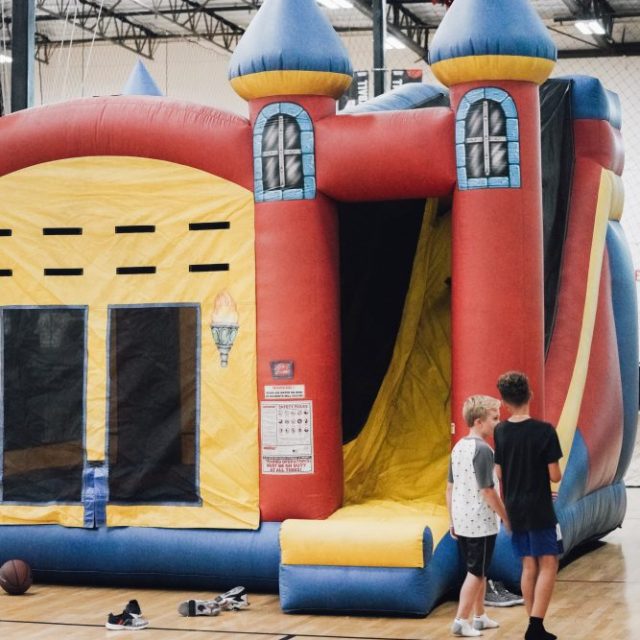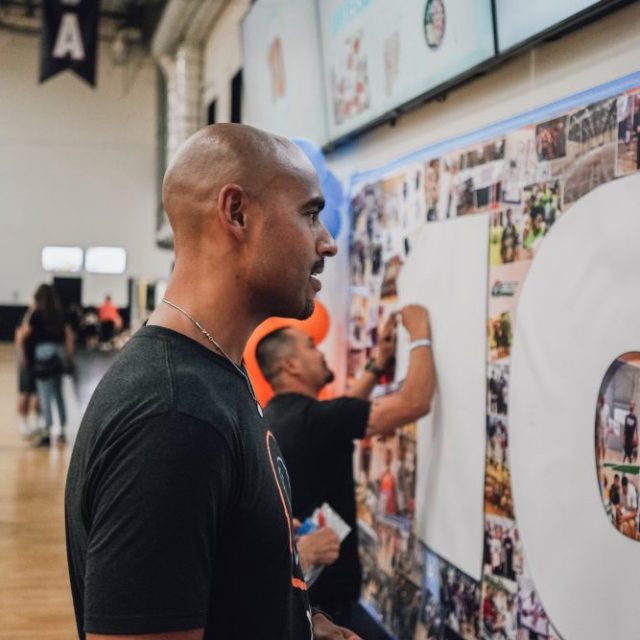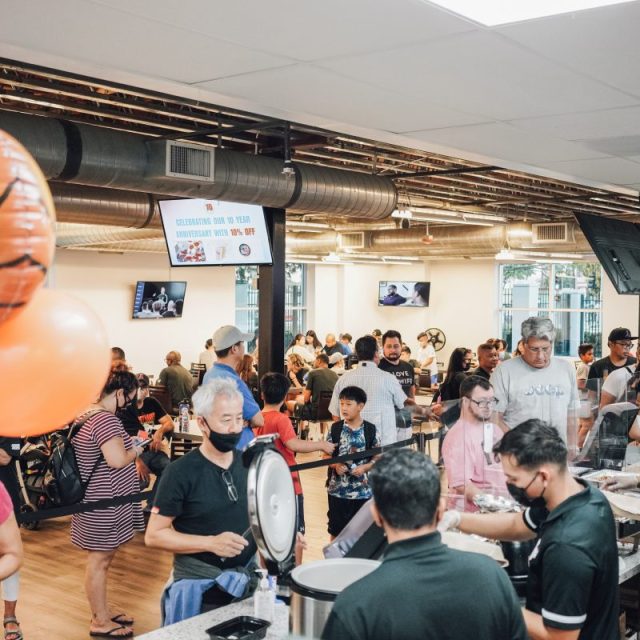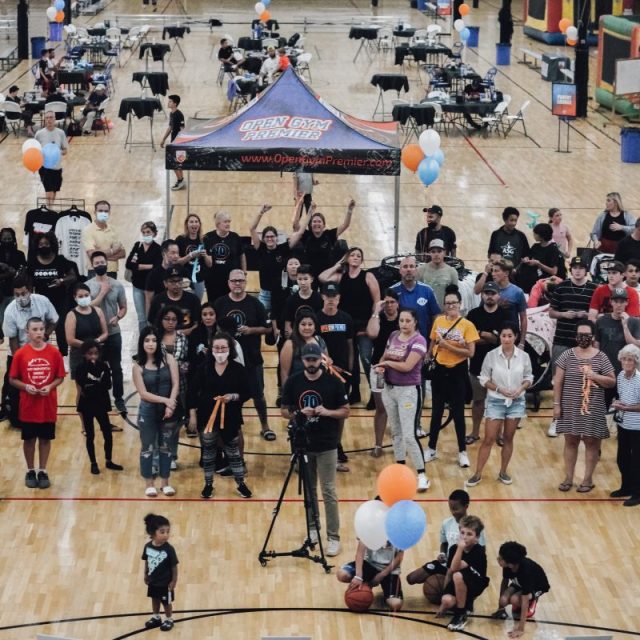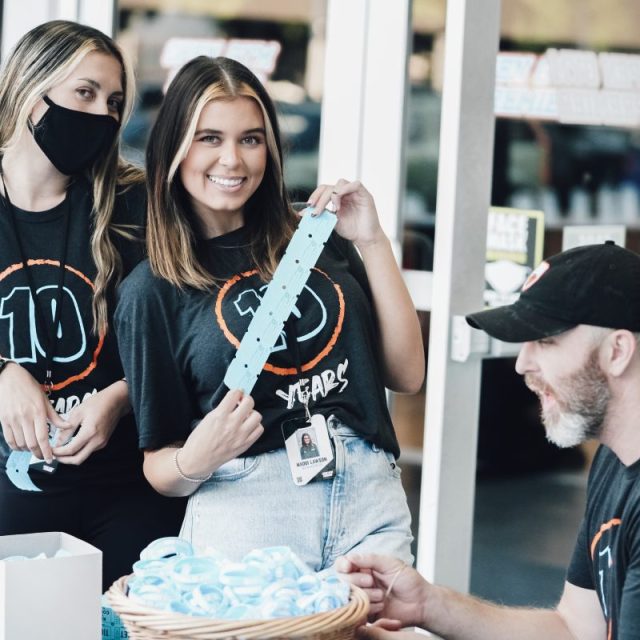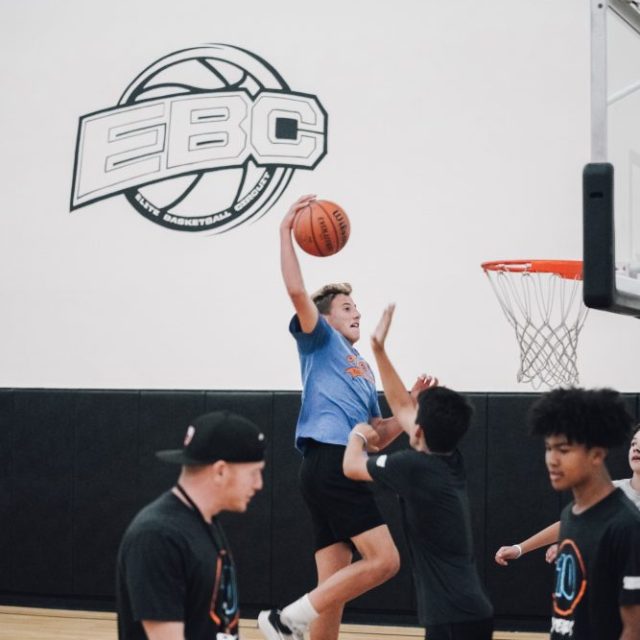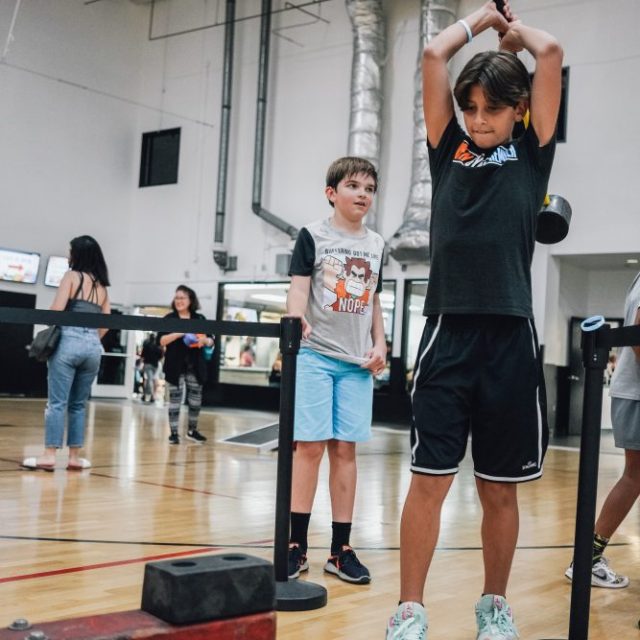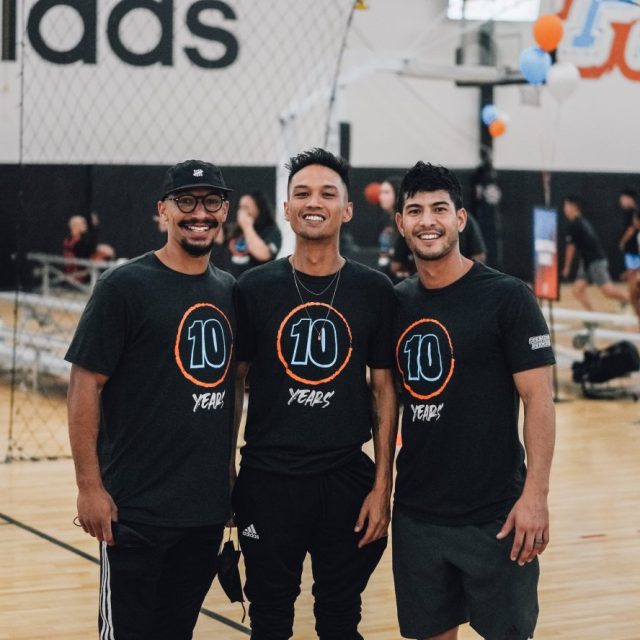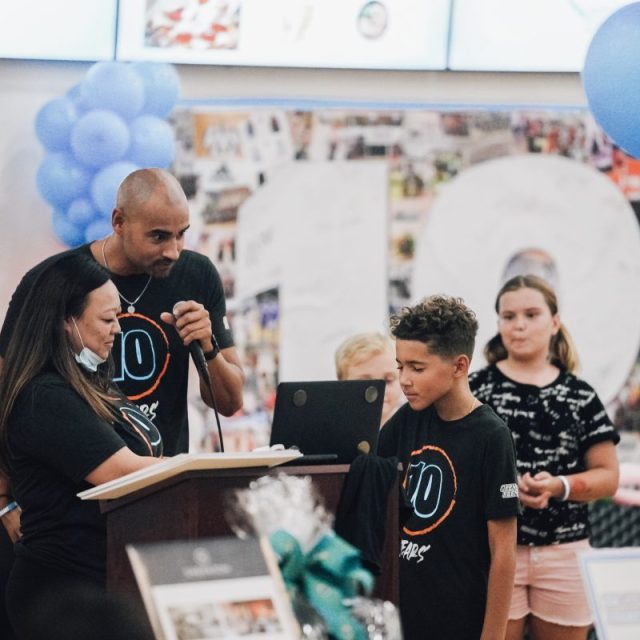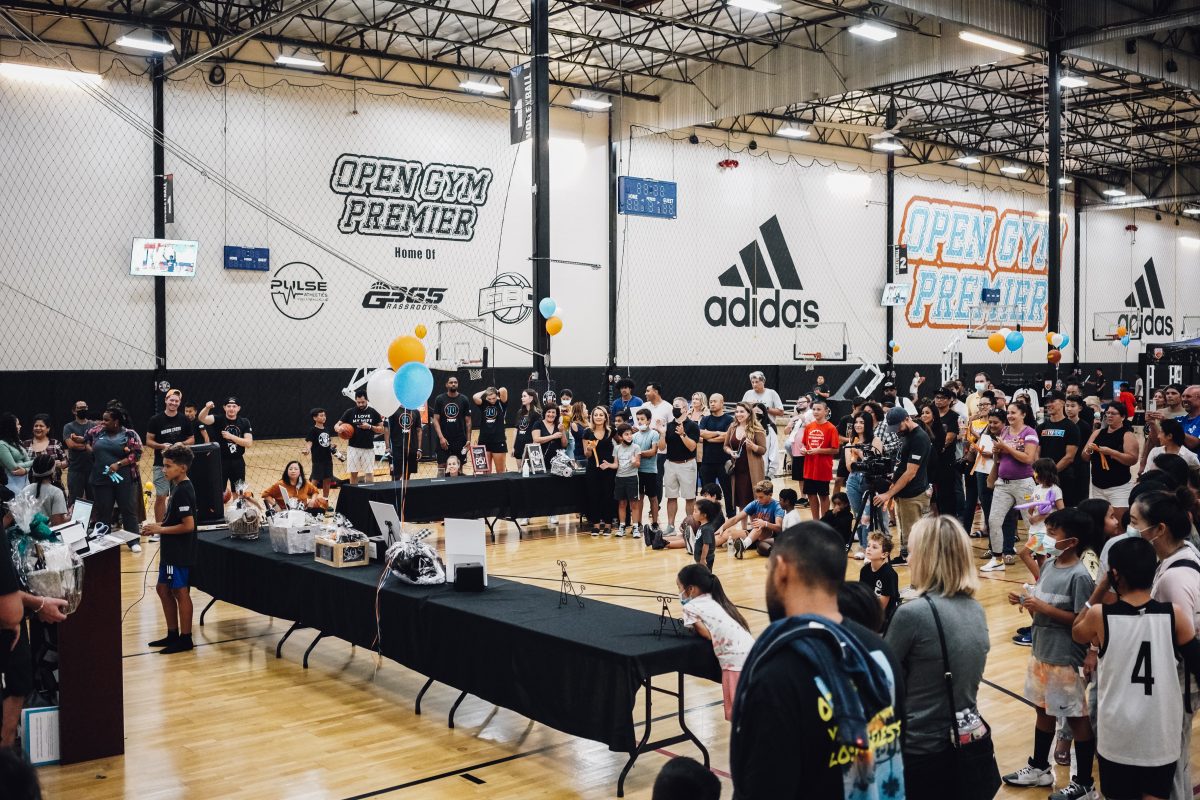 With over 500 people in attendance, Open Gym Premier came together to celebrate 10 years of service to its community. From three massive bounce houses, carnival games, 3on3 basketball, volleyball contests, food promotions and a signature raffle, there was tons of activities for the #OGPFamily to partake in.
10/6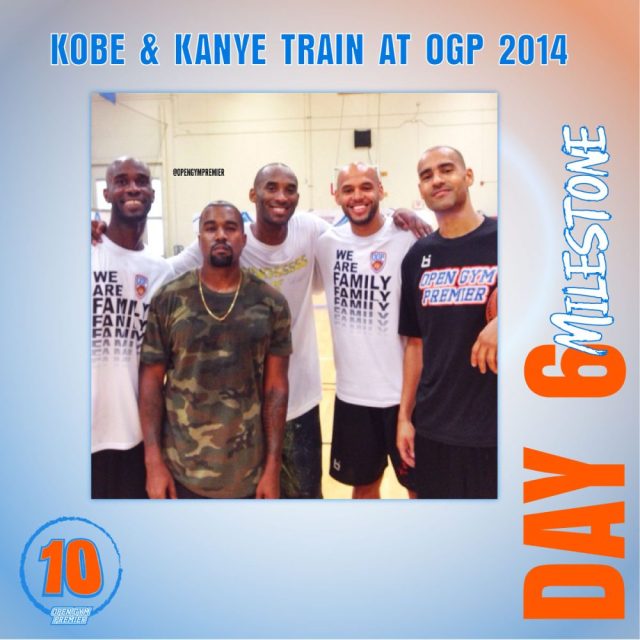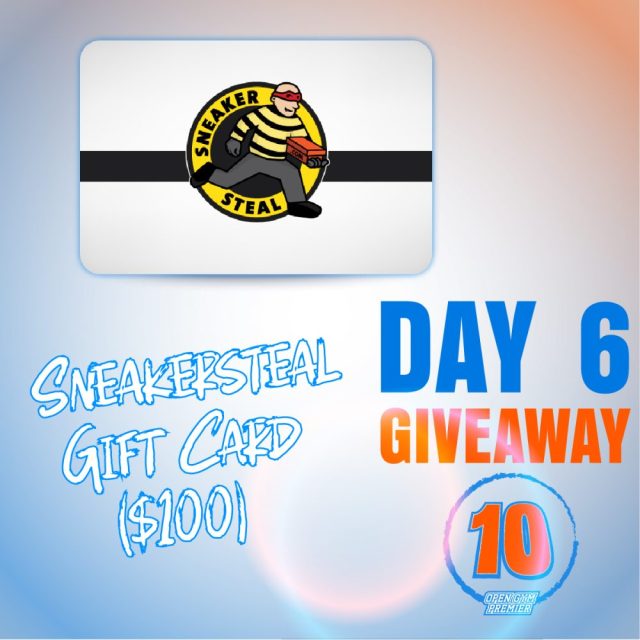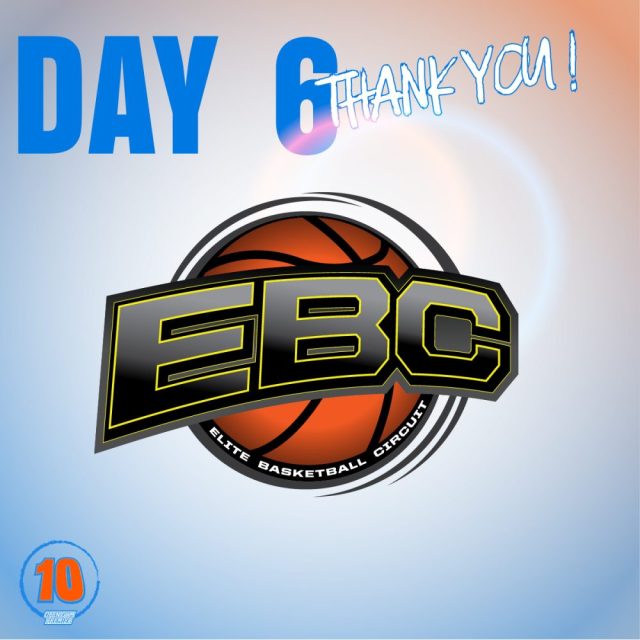 We found a niche through strategic relationships to host NBA pre-draft training in our facility with our trainers beginning in 2014. After delivering successful pre-draft training results in partnership with PJF Performance, the late great Kobe Bryant began training with us and the rest is history. We have had over 30 elite NBA players in our house for off-season training and look forward to more. 🚨#OGP10DayGiveaway Day 6🚨 Winner of this giveaway receives 1 @sneakersteal Gift Card‼️👟 Our partners at Elite Basketball Circuit have been ESSENTIAL in cementing our spot in the youth basketball industry. We would like to thank ALL of you that have supported our EBC Camps as players, parents/guardians and coaches! We could not have built the EBC Circuit without all of your support and hard work‼️🙏 #OGP10Year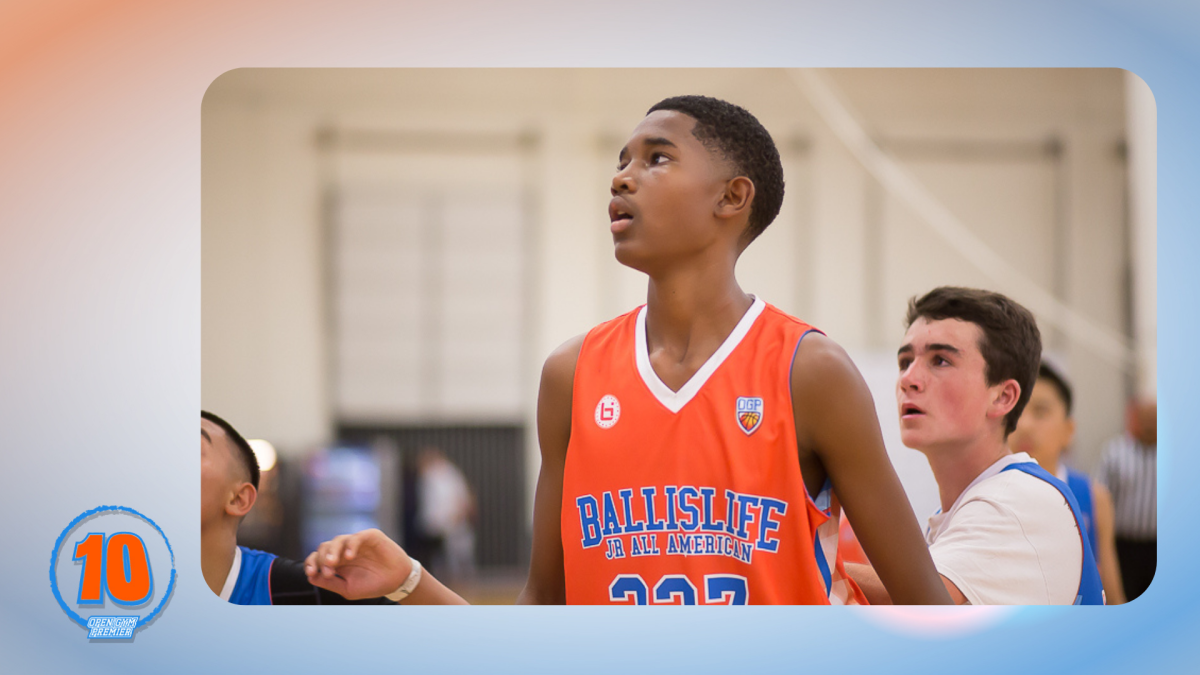 10/7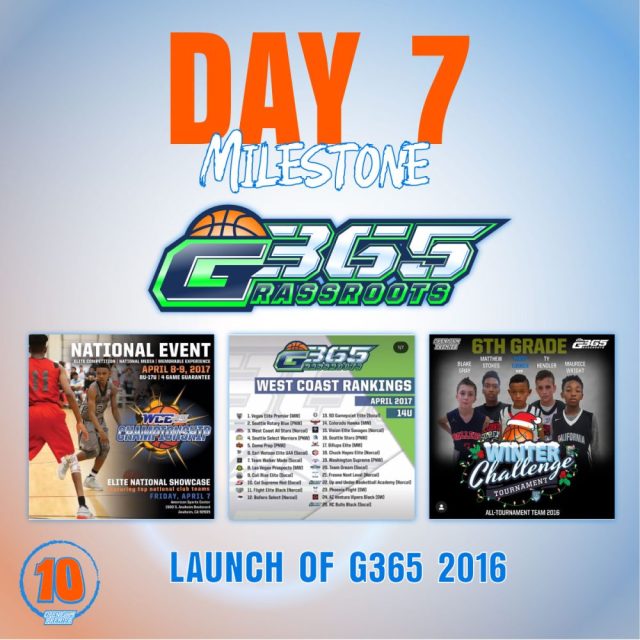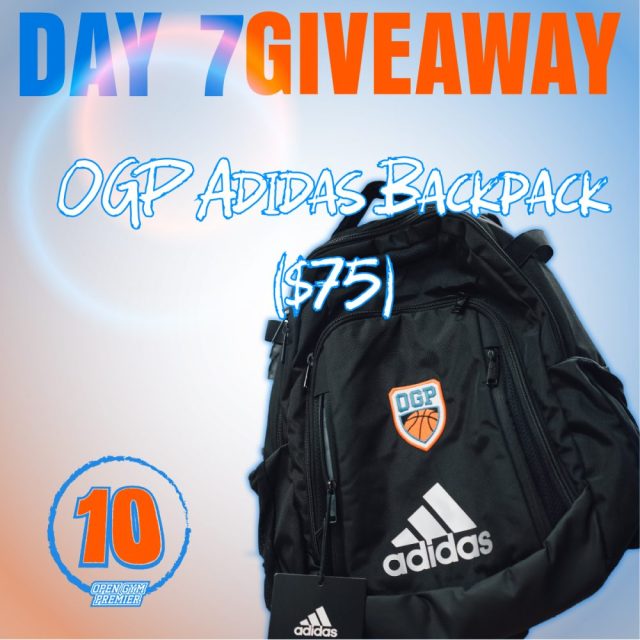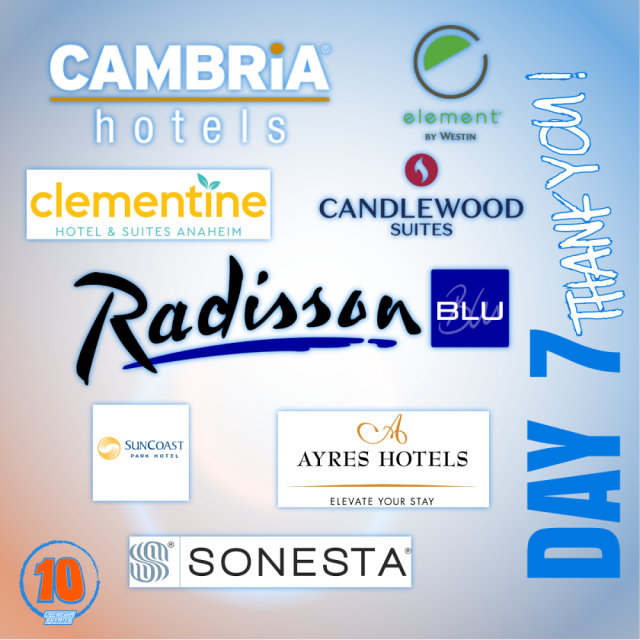 Seeing the level of interest in our tournaments and the media coverage from our partner @g365basketball, we formalized the development of an elite tournament and media brand. The launch of Grassroots 365 created an objective platform for quality youth basketball coverage including team rankings, player watchlist, all-tournament team, player and team profiles, and much more. Today, the Grassroots 365 web and social platform is the most popular source for youth basketball coverage across the west. 🚨#OGP10DayGiveaway Day 7🚨 A new OGP Backpack to hold all of your tournament necessities. 🎒With the amount of Events we have throughout each year at Open Gym Premier, we have been blessed to be able to partner with multiple Hotels over the last 10 Years! Thank you to all of the amazing Hotels that have supported us in our journey‼️🙏 #OGP10Year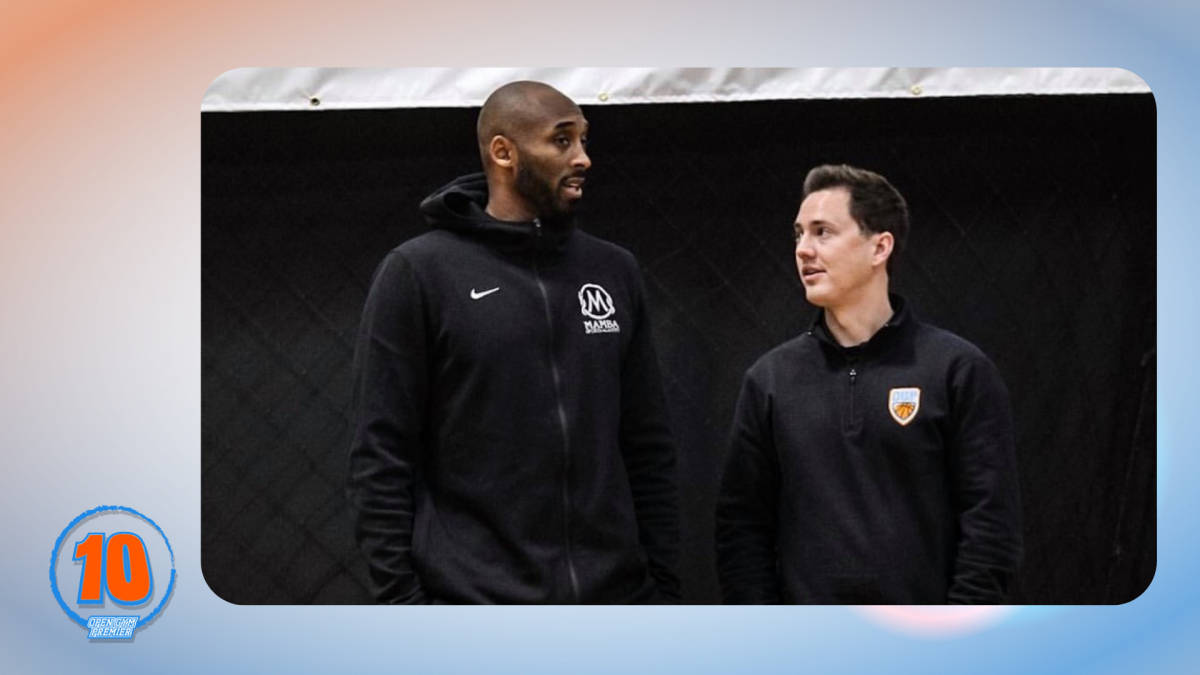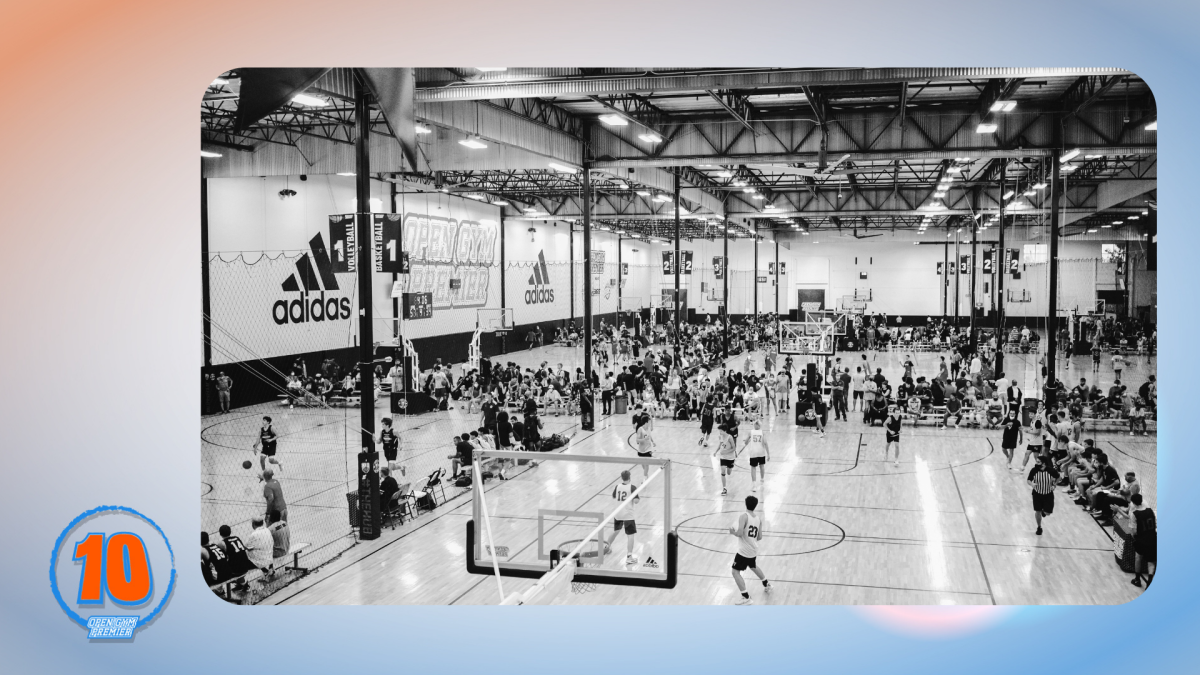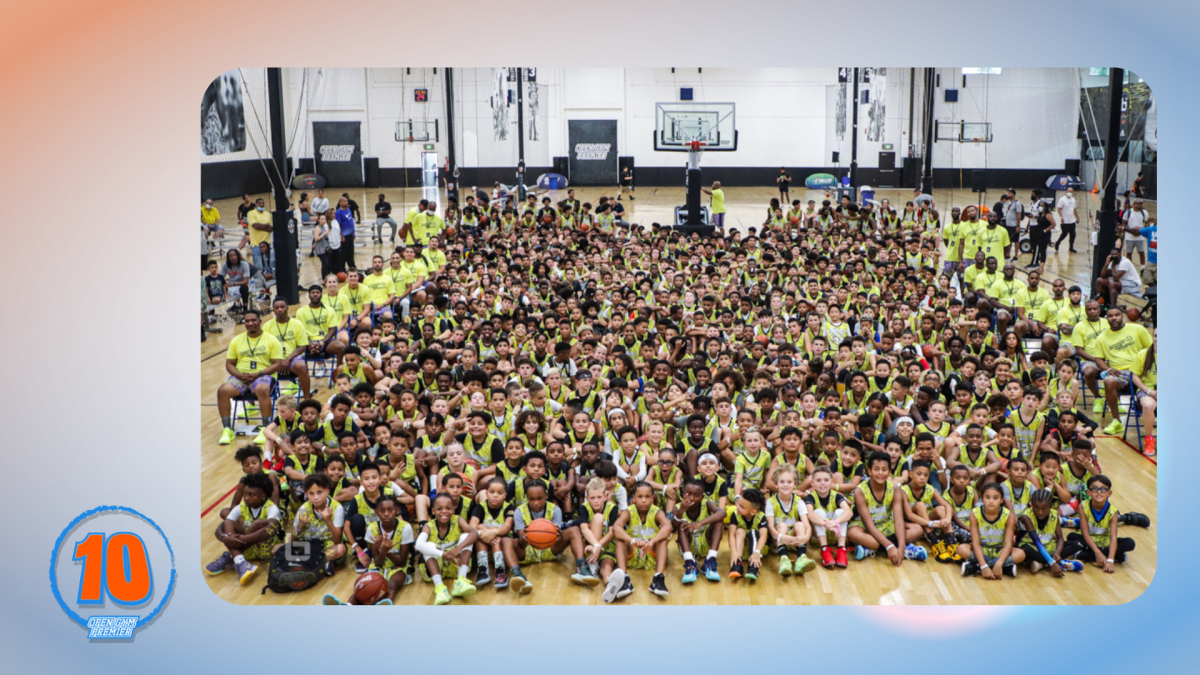 10/8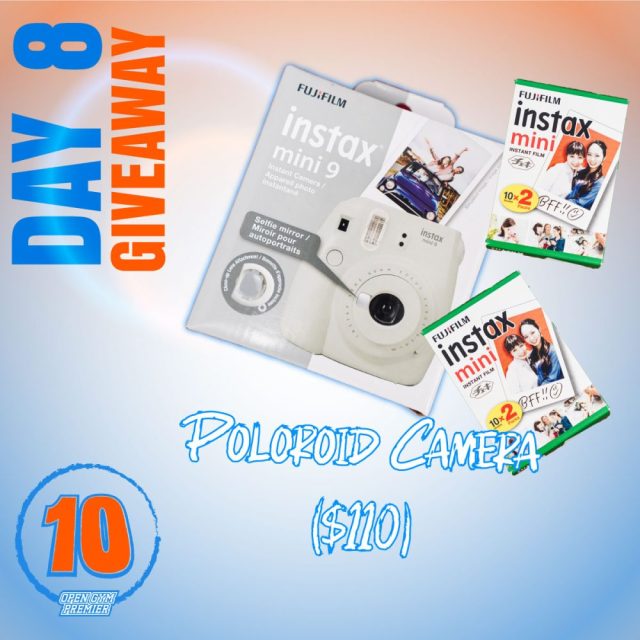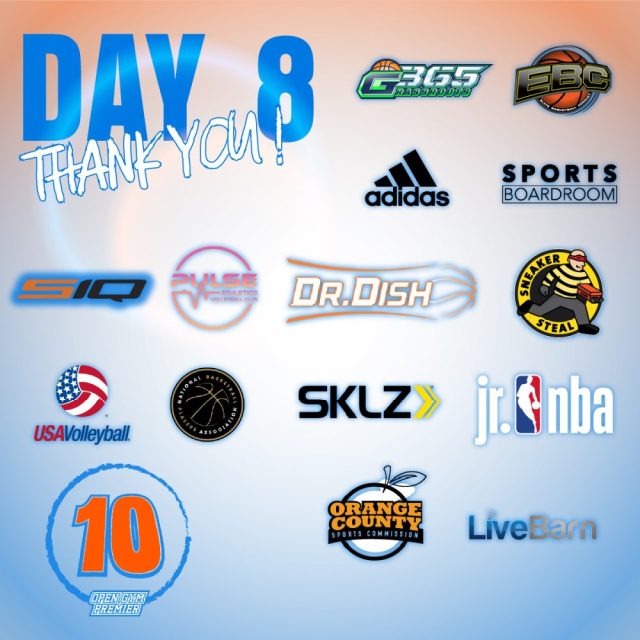 In 2016 we were fortunate to find an ideal club partner in Coach Matt Mazarei and the Kings program. We added some of OGP's touch and resources to compliment Matt's fantastic coaching staff and an already strong club program. Several years later, Matt Mazarei is a sought after NBA trainer and the OGP Kings program continues to flourish out of Newbury Park. Thank you to the loyal Kings families and coaches! 🚨#OGP10DayGiveaway Day 8🚨 Say cheese📸 Success does not come without help, and our Partners throughout the years have been nothing short of phenomenal in our growth and consistency. Team work makes the dream work, and because of our great relationships, we are able to make our dream of transforming youth basketball into a reality🤩 Thank you🙌#OGP10Year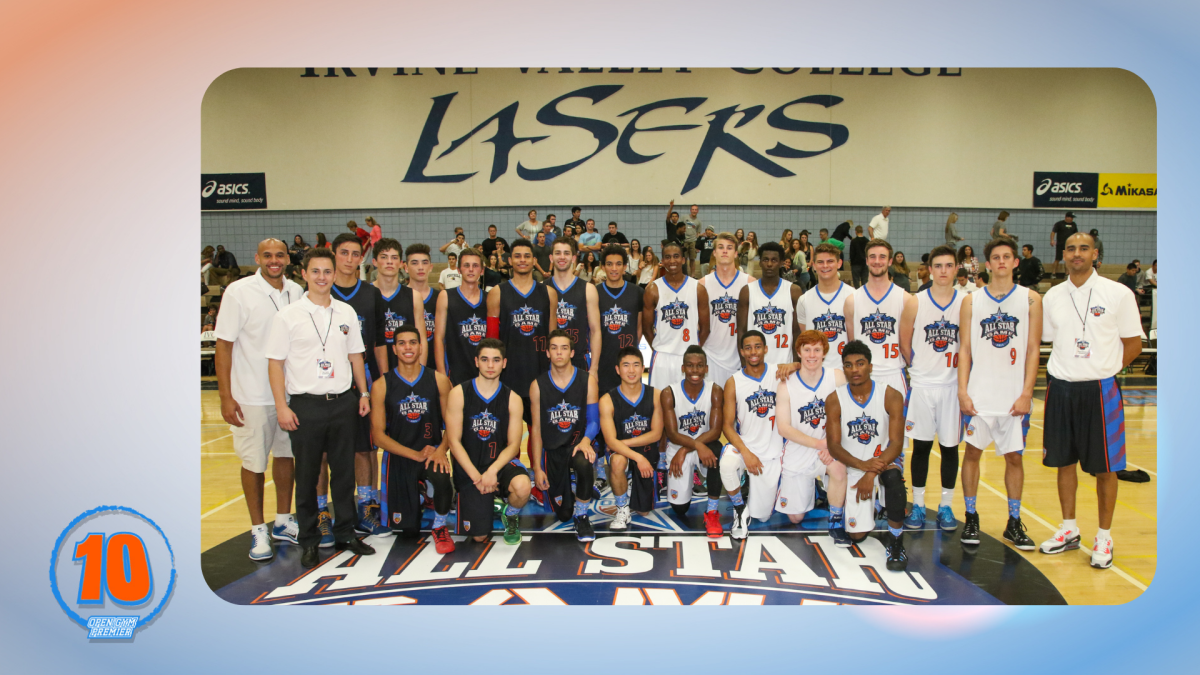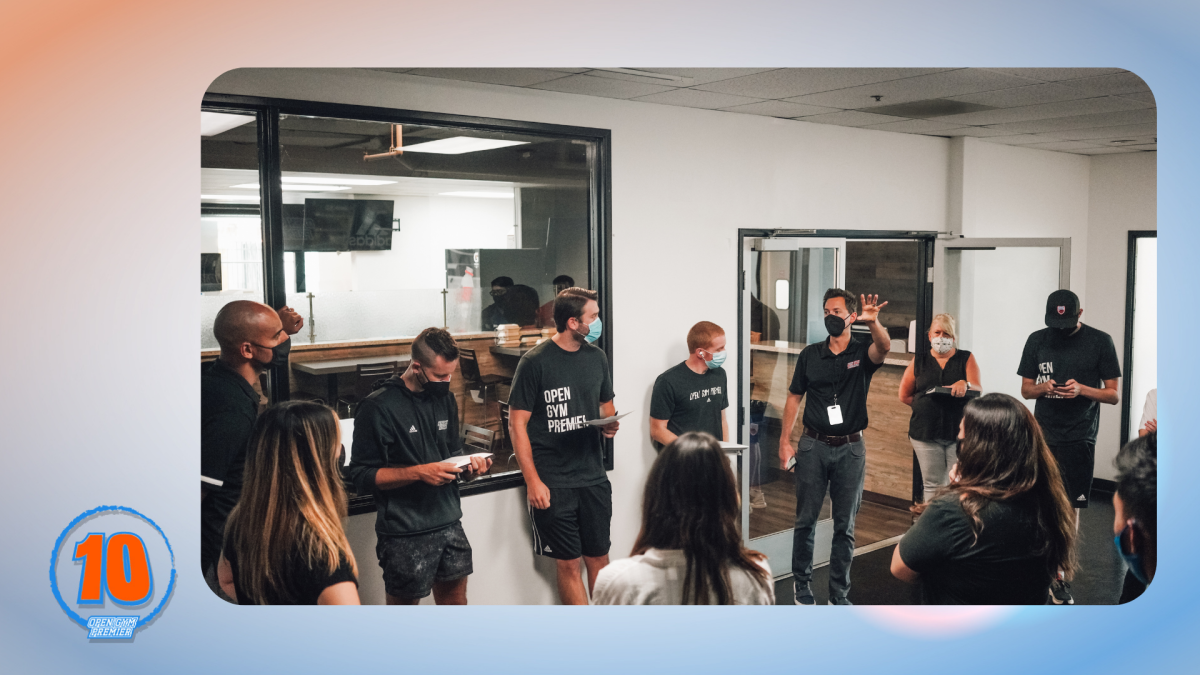 10/9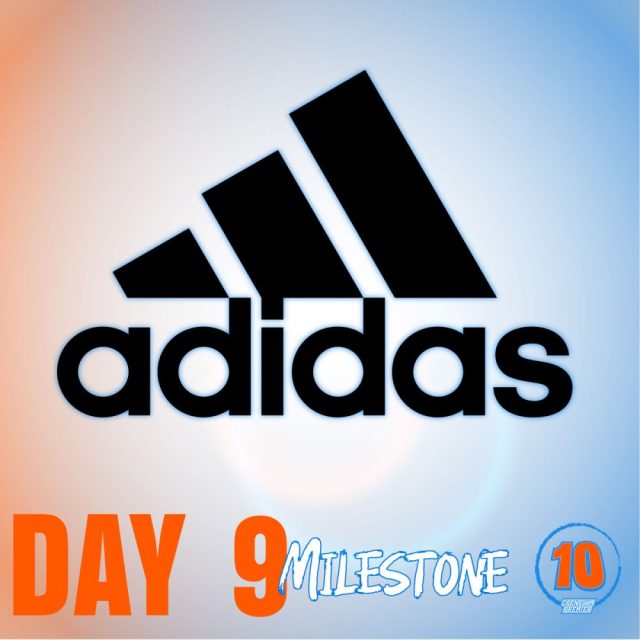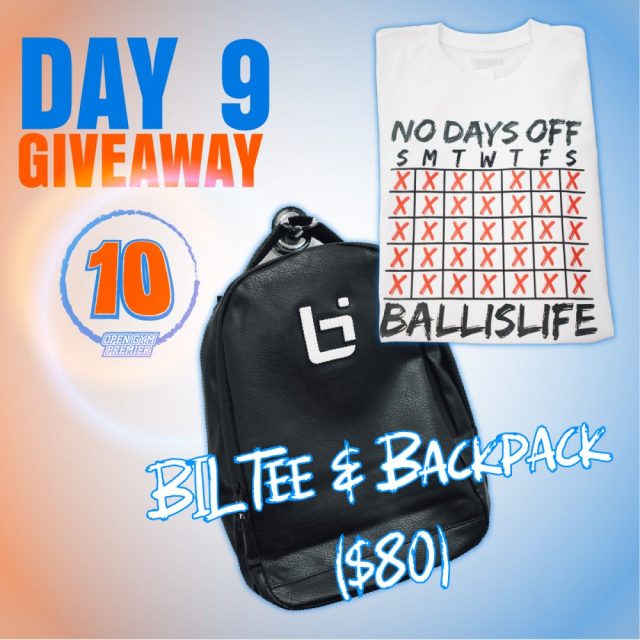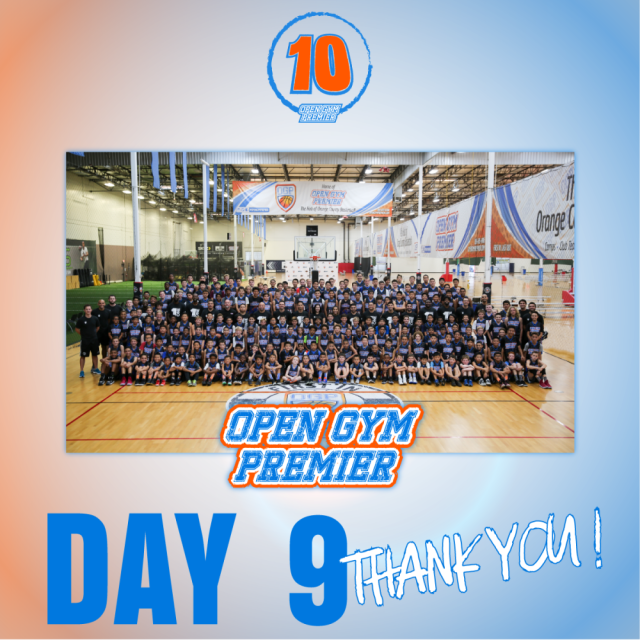 adidas took note of OGP and bought into leadership's vision for improving grassroots basketball and impacting the community. Led by BW, adidas agreed to sponsor OGP in 2017 and we have not looked back. With a renovated gym, clean apparel and creative event activation, we continue to enjoy a robust partnership with the three stripe brand. 🚨#OGP10DayGiveaway Day 9🚨 If Ball is actually Life… THANK YOU to all of the programs, players and parents that have continually attended and supported our Events‼️🙌 NONE of this is possible without YOU. 💯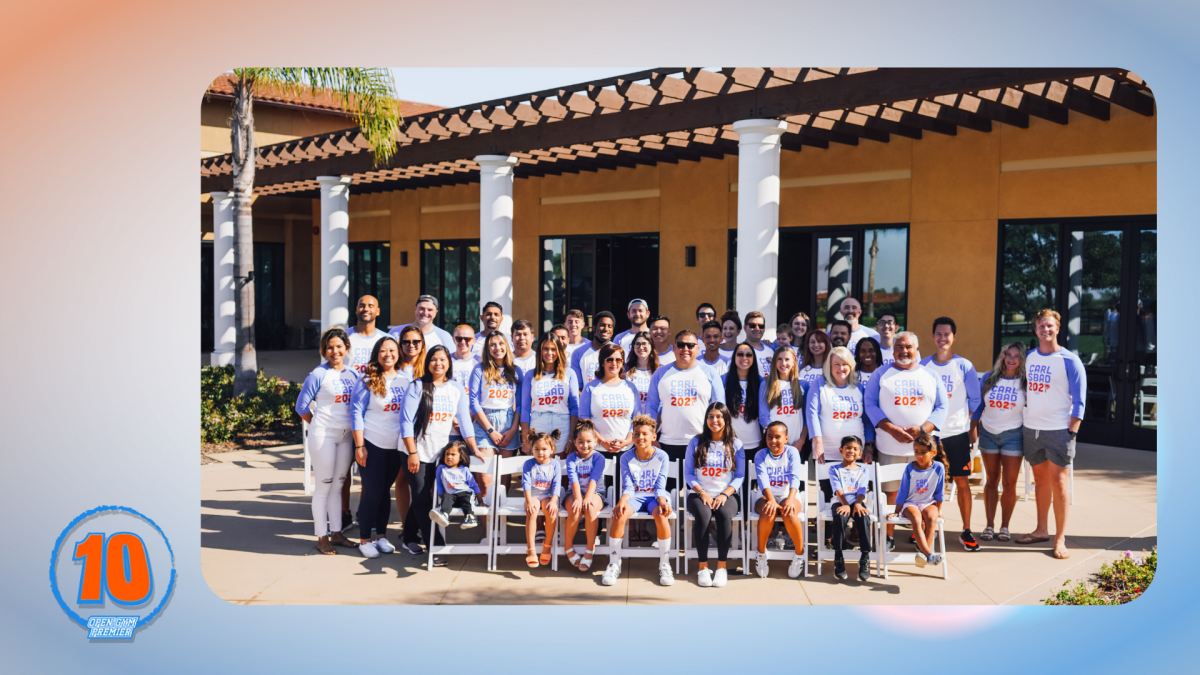 10/10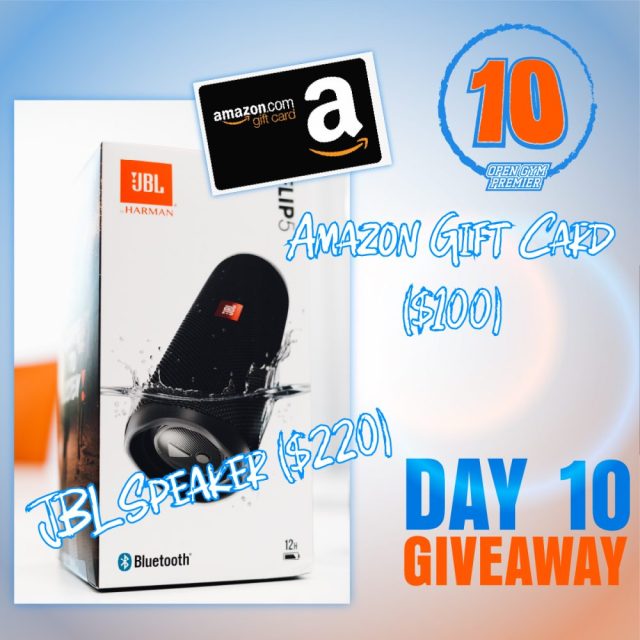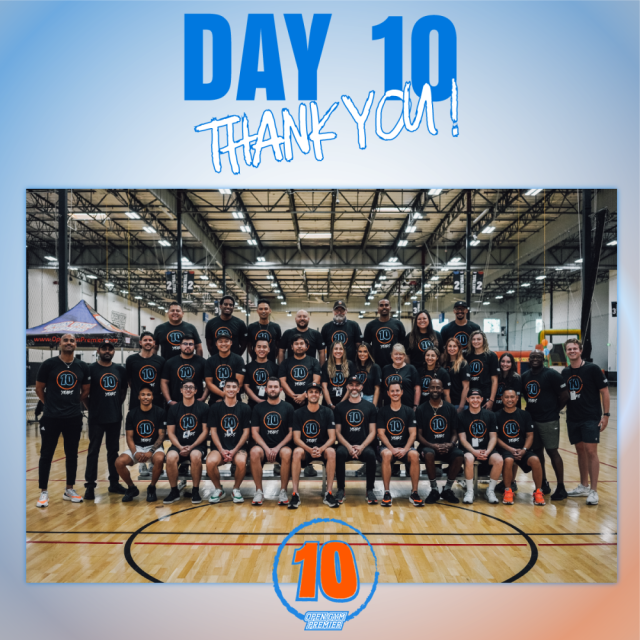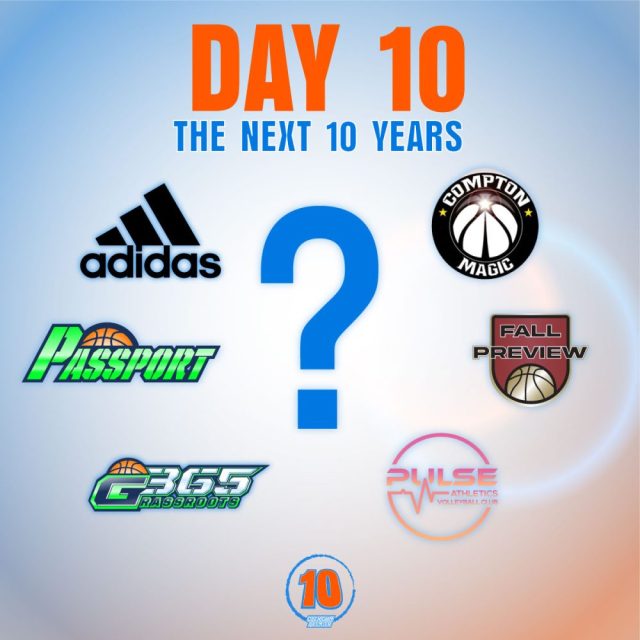 We've had a great 10 years and can't wait for the next 10 to come. Thank you to everyone for the love and support!🚨#OGP10DayGiveaway Day 10🚨 & For the Final giveaway…Amazon Gift Card & JBL Speaker 💸🔊 Thank you to everyone who has supported us throughout the years, and everyone that participated in our #OGP10DayGiveaway! To our #OGPFamily past & present… THANK YOU. Each one of you is part of the reason we have been able to have longevity in this space. Your confidence in our Staff and coaches ability to help your kids grow on and off the court is EVERYTHING to our company. We are so grateful for everyone in our #OGPFamily. ❤️
Interested in reading on?
Check out some of our other blog posts below!
USA Women's Volleyball Wins Gold!
Operating the Ballislife Jr. All-American Camp